Viral Friday: Battlefield 3
Viral Friday is the weekly viral video chart of ViralBlog, showing the 5 most popular viral videos, commercials, games or user-generated videos, carefully selected and ranked by popularity, viral impact & spread.

This week's Viral Friday #1 position goes to Battlefield 3, watch the amazing trailer of this popular new game The #2 goes to the new viral from Adidas about soccer. And the 3rd position is for Julian Smith with a sketch which completes this week's Top 3.
Do you want to see this week's list from 1 to 5? Go on then, and have a look! We'd like to hear your opinion about the virals. Have fun!
Get our ViralBlog asset: the Viral Friday Widget! By default the widget shows you the latest Viral Friday, but it'll also show you the seven most recent postings on ViralBlog.
Sponsored item
Viral Friday is sponsored by ViralTracker – the independent third-party viral measurement company, since 2004. ViralTracker improves your viral marketing ROI and digital content with 300%. Watch the video demo, become an authorized reseller or request the rate card.
1. Battlefield 3 – "Fault Line" Gameplay Trailer
Allright, without further ado, here we have 12 minutes of violence, virtual of course and with a purpose we guess. If you're not into gaming then you probably need a reference. If Gameboy graphics is Bike, then Frostbite 2 engine is Startrek's Starship Enterprise. Here we have a full trailer for Battlefield 3. The latest game from Electronic Arts and Dice, delivering even a more complete game experience than ever. Will it be a hit? We think so. Battlefield's YouTube channel has 32.000 subscribers. This video had 2.2 million(!) views and 35.000 likes.

2. Final De La Copa Del Rey (adidas)
Towards the final of the Copa Del Rey – the annual football cup for Spain – between Barcelona and Real Madrid, Adidas Football created a commercial video, starring the world's most famous football players. Players Messi , Xavi, Di Maria and Xabi Alonso are showcased in this viral. By the way; the trophy was won by Real, which a few hours later fell and got ran over by the Real team bus during celebrations. The video was uploaded on April 18th and has already more than 57.000 views.
3. Julian Smith – Mr. Timn In Candyland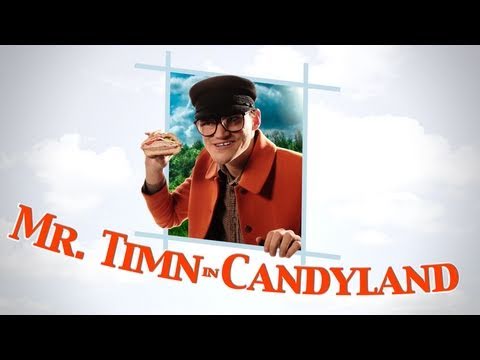 This video is created by Julian Smith who is an American filmmaker, actor and songwriter. Smith earned his recognition because of many projects, like the videos "Malk", "Techno Jeep" and "Hot Kool Aid", with all of them reaching over 5.5 million views.  The '25 things I hate about Facebook'-video generated more than 4 million views and opened the door for him to the Tyra Banks Show. In this video Smith plays Mr. Timn. The video is online since April 17th, had 343.000 views and 23,745 likes. His own YouTube channel has 670.000 subscribers.

4. Beach Tweet: Diet Pepsi Commercial
Stunning bombshell Sophia Vergara steals the show in this Diet Pepsi commercial. Parched she needs a drink and makes smart use of social media and British Hunk Sr. David Beckham to get that cooling Pepsi. The video has been online since the 18th of April and has been viewed >375,523 times. Watch the other commercial from David Beckham en Pepsi here.

5. Interactive Spin-the-Bottle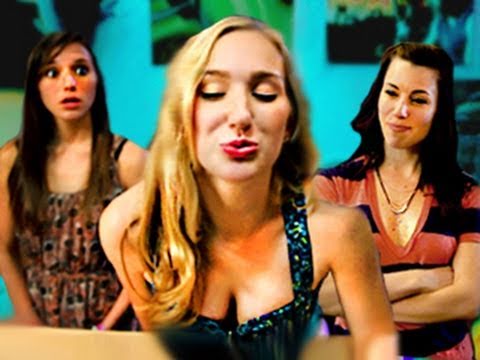 These geeks are very lucky. They are invited by hot girls who wants to play spin-the-bottle. This is probably the most exciting game these nerds have ever done in their life but the guy on the left is not so lucky. The bottle never points at him and because of this, he is allowed to spin the bottle one time. But well, the bottle points at his friend. This is when it gets interesting for you as a viewer, you can choose between two options: "Don't Kiss Him!" or "Kiss Him!". What happens next you decide but not all stories have a happy end in this one! The video is watched more than 200.000 times in less then a week. Check out this YouTube channel for more videos!