Top 5 Videos In Viral Friday: Jurassic World
Viral video marketing used to be an art, now it's a science. We curate the millions of videos that are uploaded every week. In our flagship format Viral Friday we show you the top 5 viral videos.

This week, we selected the following video top 5 for you… Enjoy and share.
1. Universal Pictures "Jurassic World"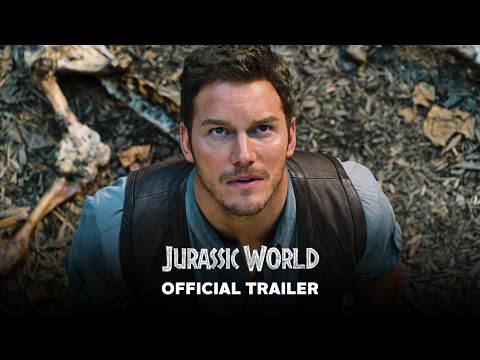 This week's viral number one garnered an astonishing 83 million views in just 3 days! Earlier than planned, Universal Pictures released the official Jurassic World trailer on November 25th. After waiting 13 years, fans of the "Jurassic Park" franchise couldn't be more happier. They finally got a glimpse of what is to come this summer. Steven Spielberg, director of the first two films in the series, will act as executive producer this time as he did for the third film. The trailer scored 31 million YouTube views, 52 million Facebook views (in various regions) and 1+ million shares on Facebook and Twitter.
Tweet this
2. Animals Australia "People Being Awesome"
With the simple yet powerful title "People Being Awesome", Animals Australia has managed to capture the attention of millions. The organisation compiled home-video footage of people helping ducks, who've gotten themselves into difficult situations. The pitch, to ban recreational duck shooting, is revealed in the closing frames. The Facebook video has been watched a staggering 91 million times since November 16th. With 2 million social shares, people have been sharing the advert massively around to their followers and friends on social media.
Tweet this
3. AMC Theaters "Minions Go Caroling"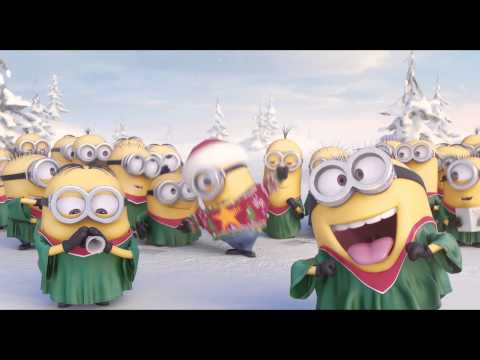 Minions, the lovable small, yellow creatures, you know from Despicable Me are getting their own spin-off movie this summer. Just in time for the holiday season, Black Friday and Thanksgiving AMC Theaters and the Minions recorded a special caroling video to wish everyone Happy Thanksgiving and promote a special gift card offer. With 36 million views on Facebook, 500,000 views on YouTube and 2 million social shares everyone sure loves these adorable creatures.
Tweet this
4. EMC & Lotus F1 "World-Record Truck Jump"
EMC and Lotus F1 have teamed up for an epic stunt: the longest truck jump. Organised by cloud computing firm EMC, who are technology partners for Lotus F1 team, the stunt took place earlier this month to promote EMC's "redefining motorsports" campaign. In the video expert stuntman Mike Ryan jumps with his semi-truck through the air over an F1 racing car driven by Martin Ivanov. He lands safely and sets a new Guinness World Record for the longest ramp jump by a truck and trailer: 83 feet, 7 inches. Total views: 9 milion. Total shares: 121,000.
Tweet this
5. Band Aid 30 "Do They Know It's Christmas?"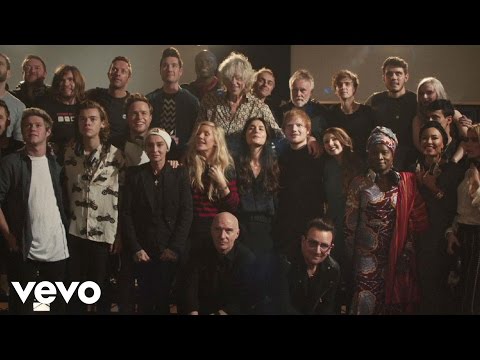 Last but not least, Band Aid 30 with "Do They Know It's Christmas?". Band Aid 30 is the 2014 incarnation of the charity supergroup Band Aid. The charity single, organised once again by Bob Geldof, features Bono, Ed Sheeran, Ellie Goulding, One Direction, Rita Ora and Bastille among its star cast. Do They Know It's Christmas? has become the fastest selling single of 2014 with over 312,000 copies sold in its first week according to Official Charts. On Facebook and YouTube the music video gathered 7 million views and almost 300,000 shares.
Tweet this
Click To Tweet. Ready-made tweets for you
»Tweet this«: "This week's Viral Friday Top 5 has been watched an astonishing 222 million times. See the 5 viral videos here: http://ctt.ec/AE8l1+"
»Tweet this«: "This week's number one in ViralBlog's Viral Friday is Universal with #JurassicWorld; viewed 83 million times http://ctt.ec/2Y5pc+"
»Tweet this«: "This week in Viral Friday: Jurassic World, People are Awesome, Minions, EMC & #BandAid30. Check out the Top 5 Videos: http://ctt.ec/I0B0e+"
What About You?
Which video did you like most? We would love to hear your opinion. Share it with us in the comments.
Take Viralblog.com everywhere you go
Have an iPhone, iPhone Touch or iPad? Download the ViralBlog.com app for iOS
Samsung or other Android mobile phone/tablet? Download the ViralBlog.com app for Android
Explore more on ViralBlog
Want to see more popular viral videos? Browse our category "Viral Friday" or get our weekly e-mail newsletter for updates and free bonus content.
Follow ViralBlog on Twitter, LinkedIn, Facebook, Google+, Feedly.
Join us on Twitter, LinkedIn, Facebook, Google+, RSS