Top 5 Videos In Viral Friday: Star Wars' The Force Awakens
Viral video marketing used to be an art, now it's a science. We curate the millions of videos that are uploaded every week. In our flagship format Viral Friday we show you the top 5 viral videos.

This week, we selected the following video top 5 for you… Enjoy and share.
1. Lucasfilm "Star Wars: The Force Awakens"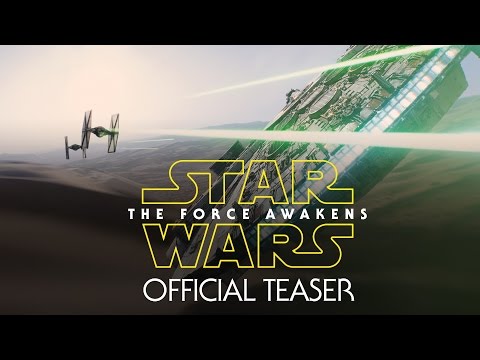 With 75 million views and almost 1 million shares on Facebook and Twitter, the trailer of Star Wars: Episode VII is this week's viral number one! The seventh installment in the Star Wars film series, titled "The Force Awakens", returns to theaters in 2015. The upcoming film is directed by J. J. Abrams, known for known for Lost, Super 8 and Cloverfield. Star Wars fans worldwide have been talking massively since the trailer premiered and creating content like mashups of different fan reactions and parodies such as Episode VII by Wes Anderson and Michael Bay.
Tweet this
2. NTT Docomo "How To Fry Shrimp In Under 3 Seconds"
NTT Docomo, Japan's biggest mobile carrier, has released a wacky commercial to promote its new LTE network. The 60-second clip shows two women preparing shrimp. But instead of frying it, they load up a cannon and shoot the shrimp through a series of preparation stations until it's cooked to perfection. So, how do you cook shrimp in under 3 seconds? By using a high pressure air cannon, shrimp, flour, eggs, breading, and a blowtorch. With 10 million views on YouTube and 458,006 social shares, the advert is this week's runner-up.
Tweet this
3. Beats by Dre "#SoloSelfie"
Headphone maker Beats by Dr. Dre is organizing a selfie competition to create engagement with its customers. The company is asking to share a selfie with one of its products in the Solo2 range along with a great story and the hashtag #soloselfie. The advert featuring Kendall and Kylie Jenner, Nicki Minaj, Norman Reedus and others rocking with the Beats Solo2 and Solo2 Wireless has scored 11 million views and 32,000 shares. Learn more about the competition on http://www.beatssoloselfie.com,
Tweet this
4. EDEKA "Cash Register Symphony"
This week's number 4 is a tie between EDEKA and ABN AMRO. Using thirteen cameras and nine cashiers, unsuspecting shoppers at a branch of the Edeka supermarket chain in Germany were treated to an unique rendition of Jingle Bells. The unique rendition was created using beeping sounds of their scanners. The video entitled the 'Kassensymphonie', which translates as the "cash register symphony", has attracted 5.9 million views on YouTube and Facebook since it was uploaded on November 30th.
Tweet this
4. ABN AMRO "New House Rollercoaster Tour"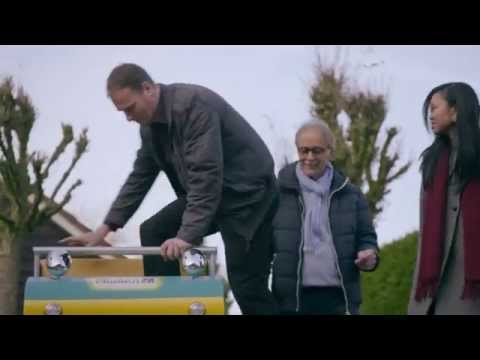 This week's number 4 is a tie between ABN AMRO and EDAKA. Instead of funding yet another advertising campaign, Dutch bank ABN AMRO decided to put their media budget to work and actually help clients with some free extra promotion to sell their house in quite a unique way: by building an indoor rollercoaster. With 5.9 million eyeballs on YouTube and Facebook (via VKmag and Heart for Counties) the house in Ermelo is reaching a bigger audience than possibly any house for sale in The Netherlands ever did.
Tweet this
5. WestJet "Christmas Miracle: Spirit of Giving"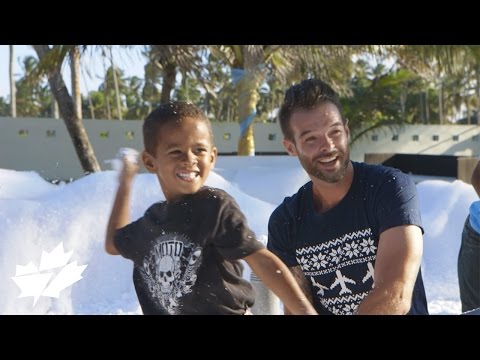 Westjet does it again with a new Christmas miracle. The Spirit of Giving is the latest in the Christmas Miracle series. The airline's third annual video is the follow-up of last year's viral hit "Real-Time Giving", that generated 36 million views. This time the Canadian airline goes international by helping a community in the Dominican Republic. The surprise video for the 2014 holiday season came out on Sunday and has accumulated 2.4 million views so far. Over 200,000 internet users have shared the heartwarming video on social media.
Tweet this
Click To Tweet. Ready-made tweets for you
»Tweet this«: "This week's number one in ViralBlog's Viral Friday Star Wars: The Force Awakens from Lucasfilm with 75M views http://ctt.ec/V9784+"
»Tweet this«: "This week in Viral Friday: Star Wars, NTT Docomo, Beats by Dre, EDEKA, ABN AMRO, WestJet. Check out the Top 5 Videos: http://ctt.ec/3IsoJ+"
What About You?
Which video did you like most? We would love to hear your opinion. Share it with us in the comments.
Take Viralblog.com everywhere you go
Have an iPhone, iPhone Touch or iPad? Download the ViralBlog.com app for iOS
Samsung or other Android mobile phone/tablet? Download the ViralBlog.com app for Android
Explore more on ViralBlog
Want to see more popular viral videos? Browse our category "Viral Friday" or get our weekly e-mail newsletter for updates and free bonus content.
Follow ViralBlog on Twitter, LinkedIn, Facebook, Google+, Feedly.
Join us on Twitter, LinkedIn, Facebook, Google+, RSS