Top 5 Videos In Viral Friday: How Animals Eat Their Food
Millions of videos get uploaded, so we curate them for you in our flagship format Viral Friday. See the 5 top viral videos of this week here on ViralBlog.
Trailer created by Michiel Zwart of EditieM

This week, we selected the following five great viral videos for you:
1. How Animals Eat Their Food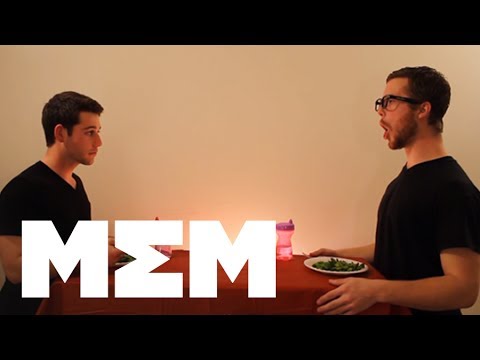 MisterEpicMann, or Nick, is not a YouTube newbie, as he joined it back in 2009. Apart from this he also creates & sells t-shirts and owns a company called Lost Light Film. And naturally the best way to promote creativity is – through creativity. So here's this epic and hilarious video with more than 12,7 million views in only 4 days! And I hope there will be a sequel soon!
2. Old Spice – Watermelon
Old Spice is on a roll! They released two new videos promoting their Fiji Bar Soap and we love the fact that the video is perfectly in sync with the song. The video has over 2,8 million views and has been on-line for five days. I just hope I won't find a piece of soap the next time I'm eating a watermelon.
3. Conan and Chelsea's Nude Shower Fight!
When Conan O'Brien stops by your show, it's a big deal. But when he stops after your show (in your shower) and he's naked…well, that's a really big deal. After Conan's appearance in a special 1,081st episode of Chelsea Lately, he and Chelsea Handler participated in this awesome sketch, already seen more than 2,1 million times in a week and few days. A great promotion, isn't it?
4. The Replacers – Call of Duty: Black Ops 2
The Replacer is back, or should we say, The Replacers? Peter Stormare couldn't handle all the jobs that had to be replaced for the people playing Call of Duty, so he called for a backup. The one-two punch brings us hilarious scenarios and promotes the new Uprising DLC Map Pack in a rather unusual way. The video has over 1,2 million views in five days.
5. It's Blue, What Else Matters?
Adidas is back with another viral hit. In the video we see Chelsea FC stars John Terry, Fernando Torres and Juan Mata getting covered in blue paint for a campaign to launch the new team shirt. The video spread like a wildfire over the Internet with over 900.000 views in one week.
What About You?
What was the viral that made you wet your panty? We would love to hear your opinion in the comments below.
Follow & Share
More viral videos? Browse all Viral Fridays, join us on Twitter, LinkedIn, Facebook, Pinterest, RSS and get our weekly E-mail Newsletter for updates and free bonus content.