Viral Friday: Dog Goldberg Machine
Millions of videos get uploaded, so we curate them for you in our flagship format Viral Friday. See the 5 top viral videos of this week here on ViralBlog.
Trailer created by Michiel Zwart of EditieM

This week, we selected the following top 5 viral videos for you:
1. Dog Goldberg Machine By Beneful
Tennis balls, dominoes and of course, plenty of adorable dogs and puppies make this Beneful ad a delightful experience. Since Wieden + Kennedy's 2003 spot "Cog" for Honda, the advertising world has made good use of the Rube Goldberg machine – maybe even a bit too much. But the truth is that we can't help to enjoy this creation from the dog food brand. In 3 days the video reached almost 800.000 views.
2. The European Union Explained*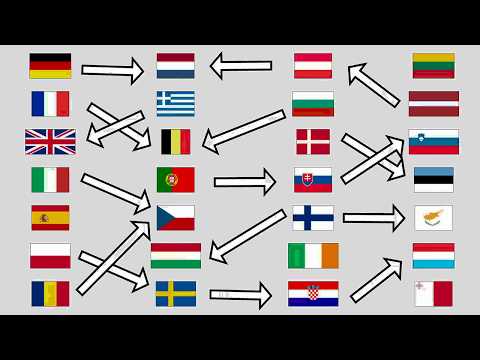 An educational video from C. G. P. Grey is trying to explain such a complex system as European Union and it's sometimes ridiculous rules and directions. Hope now it makes more sense to you all! This sarcastic video was uploaded on second of July and already passed 900.000 views!
3. Nike Basketball & Kevin Durant – #SUMMERISSERIOUS
A nice way to unveil a new Nike basketball sneakers, to be precise it's Kevin Durant's sixth signature sneakers. This great video is in the wild for a week and already watched almost 700.000 times
4. Honda "Hands"
Wieden + Kennedy London are behind this nice, creative video for Honda to promote its sponsorship of Channel 4 documentaries. The hands create pocket-sized versions of Honda's greatest inventions and innovations, can you name all of them? Live since 3rd of July and sky-rocketing to more than 550.000 views!
5. Dove Camera Shy
This great video from Dove, known also for the purity of its soap, has a general philosophy behind it: "When did you stop thinking you're beautiful?" After Dove's Real Beauty Sketches, this video tells us something about the beauty of women as well. The video already has 230.000 views in just three days.
What About You?
What was the viral that made you wet your panty? We would love to hear your opinion in the comments below.
Follow & Share
More viral videos? Browse all Viral Fridays, join us on Twitter, LinkedIn, Facebook, Pinterest, RSS and get our weekly E-mail Newsletter for updates and free bonus content.
viral