Top 5 Videos In ViralBlog's Viral Friday: Google Chrome – Lady Gaga
Viral Friday is the weekly viral video chart of ViralBlog, showing the 5 most popular viral videos, commercials, games or user-generated videos, carefully selected and ranked by popularity, viral impact & spread.
This week's Viral Friday #1 position goes to Google Chrome with Lady Gaga, this lady knows what a relationship with fans is. The #2 goes to Playing with an Otter, a cute little boy enjoys his visit to San Diego Zoo. And on the 3rd position is Kyle Gets Buckets 2.0, which completes this week's Top 3.
Do you want to see this week's list from 1 to 5? Go on then, and have a look! We'd like to hear your opinion about the virals. Have fun!
Get our ViralBlog asset: the Viral Friday Widget! By default the widget shows you the latest Viral Friday, but it'll also show you the seven most recent postings on ViralBlog.
Sponsored item
Viral Friday is sponsored by ViralTracker – the independent third-party viral measurement company, since 2004. ViralTracker improves your viral marketing ROI and digital content with 300%. Watch the video demo, become an authorized reseller or request the rate card.
1. Google Chrome: Lady Gaga
Listen up little monsters; this is a perfect example of a singer using the web to talk to her fans. On May 9th Lady Gaga released her song "Edge of Glory" and immediately fans started uploading videos on YouTube in which they are singing and dancing to the song. Then Lady Gaga asked her fans on her website to upload more videos so she can use these in this Google Chrome add. Hundreds of videos were uploaded and in real time editors were putting the videos into the commercial. And this is the result. The video was uploaded on YouTube on may 20th and it already has more than 1 million views!
2. Playing with an Otter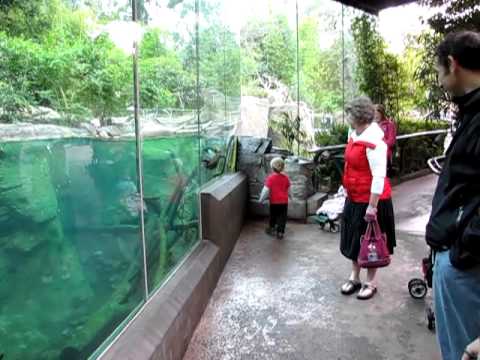 Do you remember going to the zoo as a child and getting over enthusiastic because of all the weird and beautiful creatures you saw there? Well, this kid got really lucky. Have a look by yourself and see how he plays with an otter. The video is made in the San Diego Zoo and got more than 800.000 views in only 5 days!
3. Kyle Gets Buckets 2.0
Basketball. That's what this is about. We all know the thing called buzzer shots. Shots from across the basketball court which settles the final score. Forget that. This is not a match. It's not even for points. But we do have a winner! Duke Blue Devils' player Kyle Singler shows how it's done. Leave the buzzer shot hits on YouTube, this is the real deal. The video starts with some ' okay nice' shots, but after 0.37min it's getting scary, especially for those who are afraid of heights. This video is up since may 23th with 625,000 views.
4. Call of Duty: Modern Warfare 3 Reveal Trailer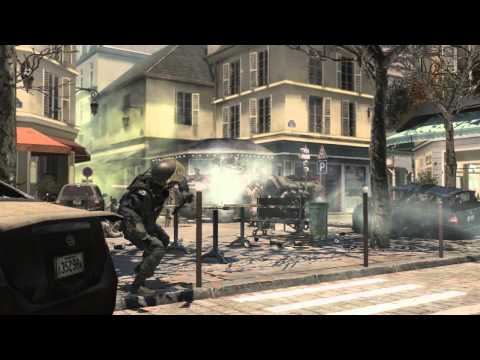 The favorite first person shooter Call of Duty is back and coming out on November 8th with the epic sequel to the multiple Game of the Year award winner Call of Duty: Modern Warfare 2. The reveal trailer for Modern Warfare 3 is online since 23rd of May with amazing 7.3 million views! For more info check out Call of Duty YouTube Channel or follow #MW3 updates on Twitter via @fourzerotwo.
5. The Official "Somedy" Fragrance by Justin Bieber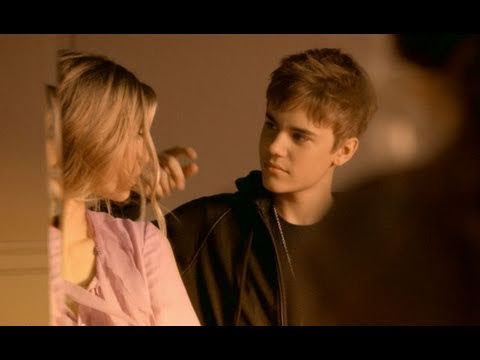 Following superstars like Beyoncé, Madonna and J-Lo, the inevitable Justin Bieber now launches his own fragrance: Someday. It might be a surprise for some that it's a women's parfume, but considering his fanbase it really was to be expected. The movie shows Bieber floating through the heavens like a modern day Peter Pan accompanied by model/actress Dree Hemmingway. Let's just hope the Beliebers, already devastated by his affair with Selena Gomez, can take another slap in the face.
This movie was uploaded to Youtube on may 23rd and has generated almost 1.2 million views.