Viral Friday: Honk For Japan!
Viral Friday is the weekly viral video chart of ViralBlog, showing the 5 most popular viral videos, commercials, games or user-generated videos, carefully selected and ranked by popularity, viral impact & spread.

This week's Viral Friday #1 position goes to Honk For Japan! Ryan Higa is raising money for Japan with video views. Next, the #2 goes for Will It Blend? -iPad 2. And the third position is for a Adidas Is All In – 120 Edition, which completes this week's Top 3.
Do you want to see this week's list from 1 to 5? Go on then, and have a look! We'd like to hear your opinion about the virals. Have fun!
Get our ViralBlog asset: the Viral Friday Widget! By default the widget shows you the latest Viral Friday, but it'll also show you the seven most recent postings on ViralBlog.
Sponsored item
Viral Friday is sponsored by ViralTracker – the independent third-party viral measurement company, since 2004. ViralTracker improves your viral marketing ROI and digital content with 300%. Watch the video demo, become an authorized reseller or request the rate card.
1. Honk For Japan!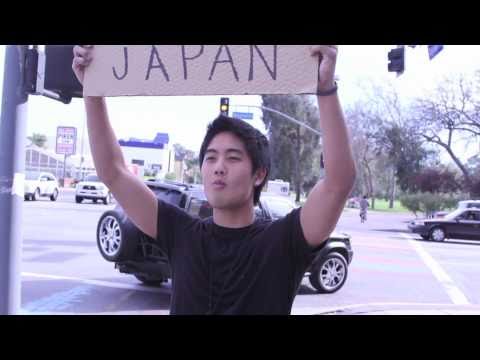 Remember Ryan Higa? This young guy, is immense popular with more than 3 million subscribers and with this video Higa is an unbelievable awesome fellow as well. The video has content which enables YOU, yes YOU, to help Japan as well! Watch this video, share it and make sure that people share it. For every million viewers, Higa will donate $600 to the Red Cross. This video, uploaded on March 14th, generated 2,7 million views already. A fat 99% liked this video, which is off course way too less. Increase the views! Share it. Share it. Share it.

2. Wil It Blend? iPad 2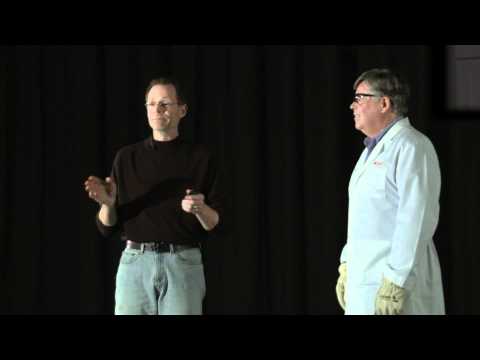 Will It Blend is back and they have their hands on the iPad 2 this time! Blendtec, the company who's behind the "Will It Blend" virals was invited by Steve Jobs himself 😉 at the introduction of the iPad2. Watch what the mighty Blendtec Total Blender will do with Apple's beautiful piece of technology. This video was uploaded at the 15th of March and has already 467.192 views on You-Tube. Have a look at the YouTube channel from Blendtec for more sensational videos.
3. Adidas Is All In -120 Edition
Adidas launched  a global advertising campaign created by Montreal agency Sid Lee. Under the direction of Romain Gavras with soundtrack from Justice's new single, Civilization, the video carries us to a mix of passion in fashion, music, art, and sport. In just 120-seconds, it shows the skateboarders Silas Baxter-Neal, Lem Villemin, football stars David Beckham and Lionel Messi, Chicago Bulls' own Derrick Rose, Hip-Hop sensation B.o.B. and the pop-icon Katy Perry. The video has until now 460,903 views.

4. Mike Tyson, Angry Birds And The iPad 2
Addicted to Angry Birds for the iPad and iPad 2? On the day of the iPad 2 release, Mike Tyson looks to cure users of their Angry Birds Addiction. If you're one of the thousands of frustrated customers who spent hours standing in line trying to get an iPad 2 and came up empty handed, you might need something to help put a smile on your face. Thank God ESPN thought of this as well and created this video, it's sure to give you a giggle. Enjoy! Click the product link at the end for bonus material. The video has until now 209,168 views.

5. First Nintendo 3DS TVC For North America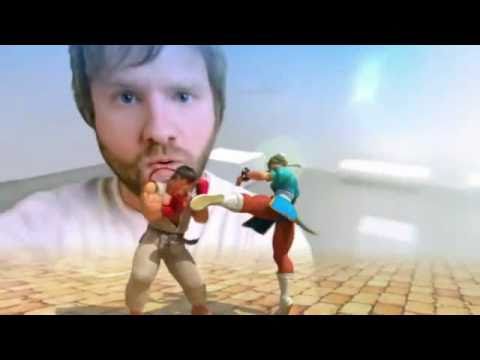 Between 1977 and 2011 Nintendo released a lot of game consoles starting with the Color TV Game. Now in 2011, Nintendo is about to release the Nintendo 3DS: a portable game console which can produce 3D effects without the need for any special 3D glasses. Sounds really cool right?!  The Nintendo 3DS will be released on March 25th in Europe and on March 26th in North-America; that means next week already! The video is online since March 14th and it already has more than 150.000 views!