Viral Friday: Insane Human Curling
Viral Friday is the weekly viral video chart of ViralBlog, showing the 5 most popular viral videos, commercials, games or user-generated videos, carefully selected and ranked by popularity, viral impact & spread.

This week's Viral Friday #1 position goes to Insane human curling, see that a shaven stone slides better. The #2 goes for T-Mobile's latest show off, we're very curious about it. And on the third position is Apperture Investment Opportunity, which completes this week's Top 3.
Do you want to see this week's list from 1 to 5? Go on then, and have a look! We'd like to hear your opinion about the virals. Have fun!
Get our ViralBlog asset: the Viral Friday Widget! By default the widget shows you the latest Viral Friday, but it'll also show you the seven most recent postings on ViralBlog.
Sponsored item
Viral Friday is sponsored by ViralTracker – the independent third-party viral measurement company, since 2004. ViralTracker improves your viral marketing ROI and digital content with 300%. Watch the video demo, become an authorized reseller or request the rate card.
1. Insane Human Curling
If you think that Curling is boring, try to watch the new viral video of BIC. Why use curling stones when you can use real human people! According to BIC, you have to use the new BIC Flex 3 Razors in order to do this. The ad also includes interactive elements near the end of the video. You can either play the Human curling game or become a fan on  Facebook. With more than 230K views in 8 days on YouTube BIC can be satisfied.

2. T-Mobile Teaser
There was Liverpool street, Trafalgar Square and Heathrow. But today, T-mobile is coming with a new destination. This teaser video, live since 12th of April is at almost at 300K views and we're really curious about what will happen. See for yourself at "Life's for sharing" YouTube channel and let us know your opinion!
3. Aperture Investment Opportunity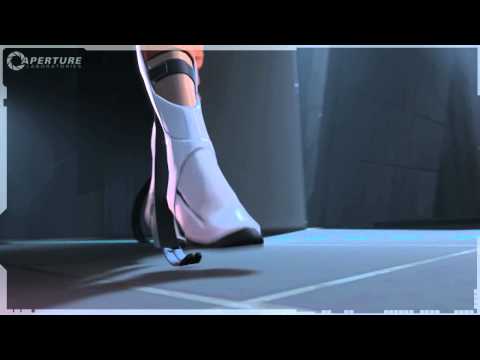 Valve, for people who are not involved in videogames, will not ring a bell. With the other end of the line, we surely can agree that Valve brought multiplayer gaming to a new level with Half Life's Counter Strike for example. Here we have a preview of one of their latest products, Portal 2. A nice thematic video to get you more settled in the ambiance and they did it not bad at all! The video is up since April 12th and generated 972K views. Their own YouTube channel has almost 84K subscribers. So is this video viral? Pretty much!

4. Unbelievable David Beckham
Take a look at this new piece from Pepsi. We all know that David Beckham is one hell of a soccerplayer but is it really possible that he can hit three balls into three different trashcans in his bare feet on the beach? Check out the official Pepsi Facebookpage to see what other people think about the video. But no matter if it's real or fake; it sure is really cool. The video is online since April 7th and has already more than 2 million views!

5. The President of the Czech Republic
You don't have to speak either Czech or Spanish to understand what's happening here. With the presents of cameras from all over the world, we can all witness the kleptomaniac behavior of Czech Republic's president Václav Klaus. During his official visit in Chile, Klaus clearly admires the pen laying in front of him. As you can see, he takes the pen, hides it under the table and puts it in his pocket. Now the world is accusing him of stealing it, his staff later on explained that he had the right to take the pen, because it was a present. Watch the video and make your opinion. The video was uploaded on April 10th and has generated almost 4 million  views.
Of course this isn't the worlds first presidential blooper. Watch the funniest ones of Obama here.