Viral Friday: Keenan & David Guetta Megamix
Viral Friday is the weekly viral video chart of ViralBlog, showing the 5 most popular viral videos, commercials, games or user-generated videos, carefully selected and ranked by popularity, viral impact & spread.

This week's Viral Friday #1 position goes to David Guetta(With Me) One More Love Album Megamix. Watch Keenan Cahill playback at a David Guetta song. The runner up spot is for Crazy Japanese McDonalds advert. Kids get SpongeBob toys and go crazy about it. Greatest Putt-Putt Shot Of Alltime completes this week's top 3, which shows a brilliant midget golf shot at night.
Do you want to see this week's list from 1 to 5? Go on then, and have a look! We'd like to hear your opinion about the virals. Have fun!
Get our ViralBlog asset: the Viral Friday Widget! By default the widget shows you the latest Viral Friday, but it'll also show you the seven most recent postings on ViralBlog.
Sponsored item
Viral Friday is sponsored by ViralTracker – the independent third-party viral measurement company, since 2004. ViralTracker improves your viral marketing ROI and digital content with 300%. Watch the video demo, become an authorized reseller or request the rate card.
1. David Guetta(With Me) Album Megamix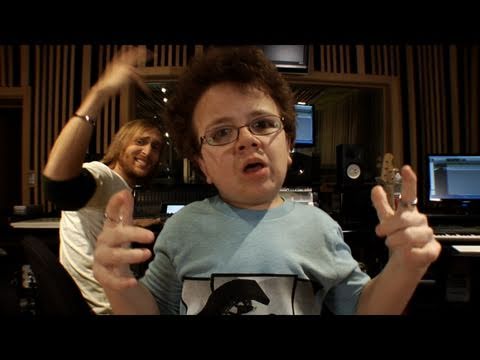 David Guetta and Keenan Cahill made a mega-mix of Guetta's hits in a 3.53min video. Cahill who's popularity rose to unbelievable heights is facing now some heavy comments as a result of the not so refreshing content he's delivering. Critics blame him of being a puppet for top artists who want to lift their own airtime. The video is up since January 24th, where it created 7.2 million views, which still is sky high(!), but from the 42K votes, 1 out of 3 disliked it this time. The songs are great but Cahill's performance… You decide.
2. Crazy Japanese McDonalds Advert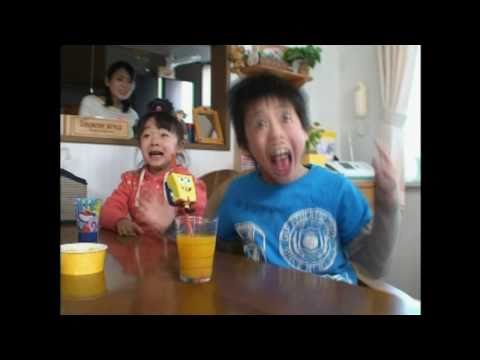 You never saw children going out of their mind caused by a Happy Meal surprise the way they do in this video. These Japanese children are so happy with their SpongeBob toys they scream so crazy and loud you think at least they won unlimited free Happy Meals for the rest of their lives. Give children a straw or a cup with a SpongeBob sound and they are as happy as they can ever become. Within 8 days this ad from McDonald's has been viewed 2,4 million times.
3. Greatest Putt-Putt Shot Of All Time

A relaxing game can end up with an amazing result. Especially when played in the night with… eh, some stimulants? And to do a brilliant shot like this is a pretty great skill, even Tiger Woods can learn a bit from this guy. The video has almost 2 million views since being published on 21st of January, however the question is – is it real or fake? What do you think? And for some more golfing fun click here.
4. Old Spice | I'm Back

Yesterday our fellow ViralBlog blogger Daan Jansonius wrote about the new Old Spice video. The Old Spice campaign was one of the best viral hits on YouTube in 2010. In the coming year our Old Spice guy Isaiah Mustafa might have the most recognizable face on YouTube. Because the Old Spice guy is back, we smell a lot of fun, masculine content in 2011 from the Old Spice YouTube channel. In 8 days the video already got 412K views!
5. Kobe Bryant Is "The Black Mamba"

Nike made a trailer for a short movie starring Kobe Bryant as 'black Mamba'. The video features Danny Trejo and of course a pair of Nikes. The trailer was directed by Robert Rodriquez and that's a great choice since he is responsible for Sin City. The trailer is online since 23 of January and got 169K views and 400 likes since then.