Viral Friday: Martyn Ashton – Road Bike Party
Viral Friday is the weekly viral video chart of ViralBlog, showing the 5 most popular viral videos, commercials, games or user-generated videos, carefully selected and ranked by popularity, viral impact & spread.
This week's #1 position goes to Martyn Ashton – Road Bike Party, showing that a road is not always needed for a road bike. The #2 is First World Problems Anthem, as a reminder that first world problems are just nothing serious when compared to some parts of the world. And Coke Dance Vending Machine closes this week's top 3 with some examples have to enjoy nice things of life next to all the challenges and stress.
Do you want to see this week's list from 1 to 5? Go on then, and have a look! We'd like to hear your opinion about the virals. Have fun!
Get our ViralBlog asset: the Viral Friday Widget! By default the widget shows you the latest Viral Friday, but it'll also show you the seven most recent postings on ViralBlog.
Sponsored item
Viral Friday is powered by ViralTracker – the on-line video metrics company since 2004. Distribute and track your viral and social videos across millions blogs, social sites and 500+ video portals. Watch the demo, order your license or become a reseller.
1. Martyn Ashton – Road Bike Party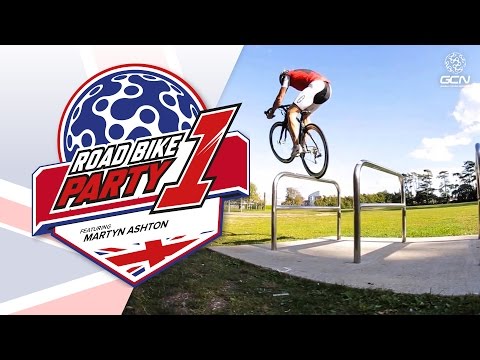 Who needs a road for a road bike? Martyn Ashton, MTB trials guru, takes his Pinarello Dogma 2 carbon bike for some serious stuns ever pulled on a carbon road bike. And as this bike won the 2012 Tour de France – surely it deserves a Road Bike Party! Even Danny Macaskill can be jealous. This video is on-line since 9th of October with almost 2,5 million views in only 4 days! Nice way to promote Ashton Bikes. And one question – how often do you think he has to change the wheel?
2. First World Problems Anthem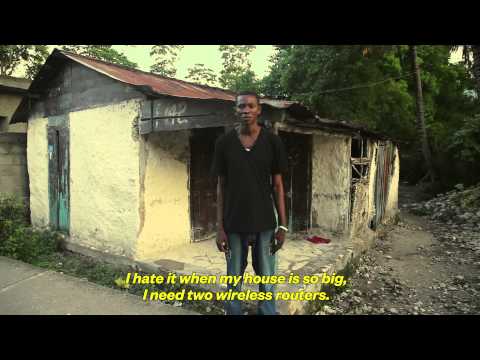 Don't you just hate it when you have to wake up at 4 AM, just because you're going on a vacation? Or when you're going to drive 5 minutes to the nearest grocery store and the radio is on a commercial break the whole time? OR you wanted hot cocoa. But you're clumsy and you burnt the milk and did not find the cocoa. Life just sucks, right? Maybe you don't realize that all these "problems" are nothing when compared to a commodity which many take as granted – clean water. Water is something that is not available to millions. This great video is part of "FIRST WORLD PROBLEMS" campaign by Water is Life charity and got almost 1,3 million views in just one week! If you want to have a look at more #firstworldproblems, go ahead and look at The Gift of Water YouTube channel.
3. Coke Dance Vending Machine
Since the start of the Open Happiness campaign from Coca Cola in 2009, they try to convince people that they have to enjoy the nice things of life next to all the challenges and stress.  They have done this also in Korea, where people can dance with the Coke Dance Vending Machine and of course get a free bottle of Coke. In a shopping mall customers were invited to dance with the vending machine. It was created using the Xbox connect technology. This video has already more than 1 million views on YouTube. For more "happiness" check Coca-Cola Facebook page.
4. JORDAN CP3.VI: Cut Through L.A.
For the launch of Jordan CP3.VI basketball shoe guys at Wieden + Kennedy created an ambient "frozen" art installation. Using an entire chain of Chris Paul body doubles along Venice Beach, California. It's one of the coolest piece of ambient work and the video got almost 600,000 views in one week! And maybe the last of the doubles should have actually been Chris Paul…
5. A Year With Armin van Buuren

Do you think that only fast clips that are around1 minute long can go viral? Yes? Then Think again. The Kony Documentary has already shown that if the content is exciting enough the people will watch it and spread the word. This week KLM has launched a documentary together with Armin van Buuren. As we know that dj's fly all over the world. KLM has followed Armin van Buuren for 1 year. The video gives a very nice view in the life of Armin. No wonder that the video already got more than 400.000 views within 1 week.