Viral Friday: The Endorser feat. Blake Griffin And Chris Paul
Millions of videos get uploaded, so we curate them for you in our flagship format Viral Friday. See the 5 top viral videos of this week here on ViralBlog.
Trailer created by Michiel Zwart of EditieM

This week, we selected the following top 5 viral videos for you:
1. The Endorser feat. Blake Griffin And Chris Paul
Foot Locker and Nike present Blake Griffin showing his love to his fresh Jordan gear. But Griffin does a lot of commercials lately, so how can one be sure? This nice video got more than 2,4 million views in a week!
2. From One Second To The Next – It Can Wait
Do you drive and text? You know you shouldn't, right? This documentary from AT&T with 1,7 million views in a week will hopefully make you keep your cell away while you're driving. Really, it can wait.
3. Breaking Bad: The Middle School Musical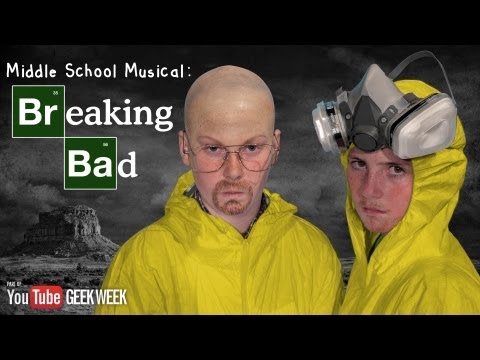 Rhet and Link contributed to this year's Geek Week onYouTube with this great recap of The Breaking Bad, but in the middle school musical style. Great one, with 1,3 million views in a week!
4. Here's To Change #HTChange
Do you know what the abbreviation HTC means? Hot tea catapult? Hold this cat? Let Robert Downey Jr. Explain. The #HTChange video got over 900K views in 2 days, maybe the teaser helped too.
5. An MINI Art Beat Driven By Your Style
MINI came up with a great idea that features social media, LED lights and of course a MINI, in the streets of London. The intro video got more than 740K views in few days, love it.
What About You?
What was the video that made you wet your panty? We would love to hear your opinion in the comments below.
Follow & Share
More viral videos? Browse all Viral Fridays, join us on Twitter, LinkedIn, Facebook, Pinterest, RSS and get our weekly E-mail Newsletter for updates and free bonus content.
viral