Viral Friday: The Next Big Thing Is Already Here
Viral Friday is the weekly viral video chart of ViralBlog, showing the 5 most popular viral videos, commercials, games or user-generated videos, carefully selected and ranked by popularity, viral impact & spread.
This week's #1 position goes to The Next Big Thing Is Already Here, as the hype around new iPhone needs a boost, right? The #2 is Banned iPhone 5 Promo, which explains all the awesome features in a bit different way.
And Hot Wheels – World Record Corkscrew Jump closes this week's top 3 with a great stunt.
Do you want to see this week's list from 1 to 5? Go on then, and have a look! We'd like to hear your opinion about the virals. Have fun!
Get our ViralBlog asset: the Viral Friday Widget! By default the widget shows you the latest Viral Friday, but it'll also show you the seven most recent postings on ViralBlog.
Sponsored item
Viral Friday is powered by ViralTracker – the on-line video metrics company since 2004. Distribute and track your viral and social videos across millions blogs, social sites and 500+ video portals. Watch the demo, order your license or become a reseller.
1. The Next Big Thing Is Already Here
Just to clarify from very beginning, I don't have anything against Apple, iPhones or their users. But in this video by Samsung, it's more than clear that the new iPhone 5 is nothing extraordinary. However, it's up to everyone to decide what suits him or her best. So this week a new chapter is added to the ongoing battle between Samsung and apple.  Samsung came up with another commercial in which it mocks the iPhone 5. In the video we see Samsung giving arguments why the new update from Apple isn't that special at all and that the new features are already in their Galaxy S III. The video went through the roof with over 4 million views in only two days.
2. Banned iPhone 5 Promo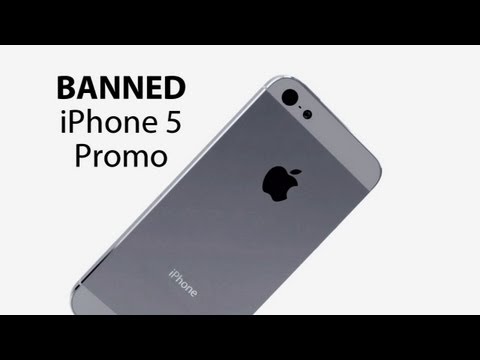 How would you describe the new iPhone 5 in just one word? Not sure? The guys from JLE can help you with it. It's just extramazenarylutioning! And why all the hype around the new iPhone? Is it really iPhone 5, or 6? What are the new, great and cool  features that wait to be discovered?
Wonder no longer, here are all the answers summed-up for you. And not that it really matters, but isn't this video much more clear than the official Apple Introduction video?
This "banned" promo video sky-rocketed with almost 3 million views in just 4 days.
3. Hot Wheels – World Record Corkscrew Jump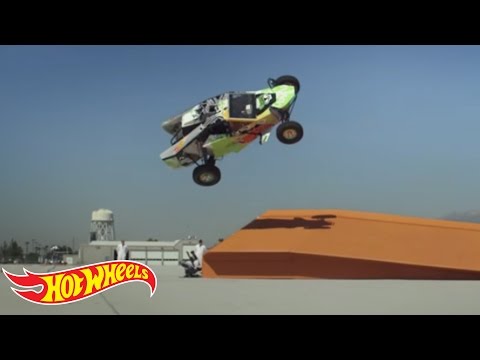 Normally Top Gear delivers some pretty great videos of drivers pushing cars to the limit.  This was used as inspiration by Hollywood stunt-man Brent Fletcher for Hot wheels. In the video we see him perform a world record 92-foot corkscrew jump. It was a close call, but he made it in this spectacular video. So it's no wonder that the video went viral with over 2 million views in 8 days.
4. Midttrafik – "The Bus"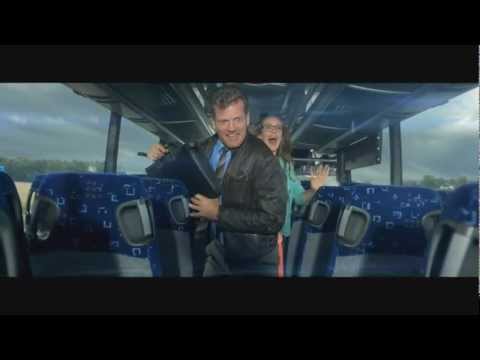 How do you commute daily to work, school or other place you just have to go? If you go by public transport, do you enjoy it or take it as must? Maybe this changes, at least if you travel with Midttrafik, a Danish public transport company. They, in cooperation with M2Film, came up with this epic bus commercial, where the bus driver is cool, the seats are just sooo comfortable. And some more perks explaining why to use public transport. The Bus commercial is a huge success, the two videos – original one in Danish language and the one with English subtitles, got more than 1,4 million views in a week and something. And the idea behind the campaign? To make public transportation more attractive, fun and exciting. I think they really nailed it…
5. Topless Female Trampolining World Championships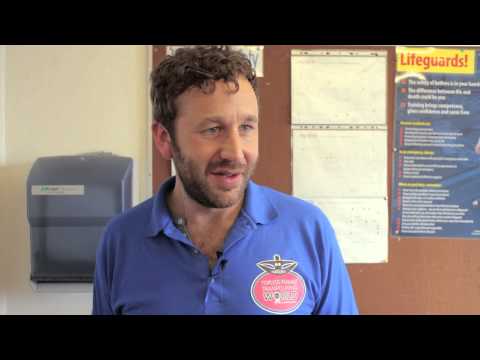 Meet the man with the best job on the planet. The Topless Female Trampolining Health & Safety Officer, Lars Larson. He is hard working and takes his job very seriously. And not only that, he also helps raise awareness for Male Breast Cancer in a video by Male Cancer Awareness Campaign (MCAC) and CoppaFeel!. Because men get Breast Cancer too, even though it's rare. You know this guy? Sure you do, it's Chris O'Dowd aka Roy from IT Crowd. Also starring: Miss Finland, Belgium, Austria, England, Finland, France, Germany, Ireland, Moldavia, … You can see them all here. The video got more than 800,000 views since September 11 when it got on YouTube. Want to know more? Than go ahead to this simple URL toplessfemaletrampoliningworldchampionships.com and please spread the word, thank you.