Viral Friday: Ultimate Battlefield 3 Simulator
Viral Friday is the weekly viral video chart of ViralBlog, showing the 5 most popular viral videos, commercials, games or user-generated videos, carefully selected and ranked by popularity, viral impact & spread.
This week's Viral Friday #1 position goes to Ultimate Battlefield 3 Simulator, taking this and other games to a whole new level. The #2 goes to Galaxy Nexus – simple, beautiful, beyond smart. And the #3 goes to Mazda3 Prison Break, meet the new 2012 Mazda!
Do you want to see this week's list from 1 to 5? Go on then, and have a look! We'd like to hear your opinion about the virals. Have fun!
Get our ViralBlog asset: the Viral Friday Widget! By default the widget shows you the latest Viral Friday, but it'll also show you the seven most recent postings on ViralBlog.
Sponsored item
Viral Friday is sponsored by ViralTracker – the independent third-party viral measurement company, since 2004. ViralTracker improves your viral marketing ROI and digital content with 300%. Watch the video demo, become an authorized reseller or request the rate card.
1. Ultimate Battlefield 3 Simulator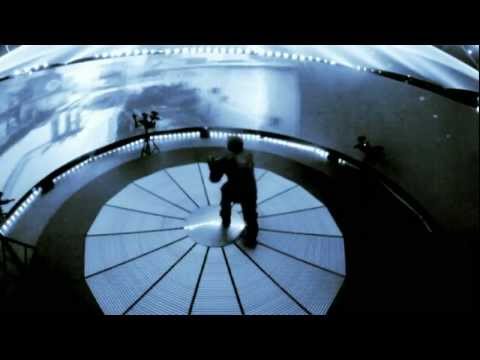 Yes, I know. Battlefied 3 was here several times before, so you may think "why again". The answer is simple – haven't seen this kind of a game play before. And obviously it's not about the game and graphics. OK, there were some 360 virtual gaming things, but nothing like what the guys from The Gadget show built. An ultimate gaming simulator that takes the player a way further into the game. The video, uploaded on October 17th, got more than 1,6 million views, For those who still can't get enough, here's a Battlefield 3 Multiplayer Gameplay Trailer. Definitively would like to see the simulator live – Christmas are coming, dear Santa, thanks a lot in advance.
2. Introducing Galaxy Nexus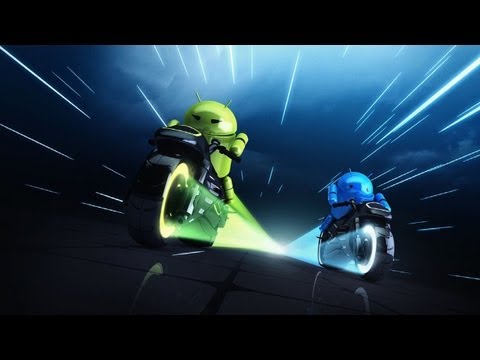 Last Tuesday Google and Samsung unveiled the next generation Google phone, the Galaxy Nexus. The Galaxy Nexus packs the Android 4.0 OS Ice Cream Sandwich on-board and is introducing some new features, such as the Face Unlocks applies face recognition to unlock the handset. For all you tech lovers out there you'll drool over the specs making your fellow smart phone friends jealous, especially with the 4.65-inch Super AMOLED HD display. The video was uploaded 4 days ago but already has almost 1,6 million views. Want more Galaxy Nexus? Watch the hands-on impression.
3. Mazda3 Prison Break
Nice new commercial from Mazda. The car manufacturer hints on one of their car's latest features: SKYACTIV TECHNOLOGY. SKYACTIV might be considered as a groundbreaking innovation. For the environment as well for the safety performance of its vehicles. We don't see much of it in this video, but with this quite stunning prison break viral it doesn't matter that much. The video is uploaded on October 13th and up today has 1,6 million views. Make sure you check the Facebook page as well for some nice behind-the-scenes footage.
4. Justin Bieber – Mistletoe
After the making of video from October 11th Justin Bieber came up with a trailer of the video on October 14th. Since then the trailer got almost 2 million views. As content is leading and starts a conversation, the music industry provides the community not only with the music clips, but with trailers and "making ofs". It seems to work here as well, both video´s went immediately viral. And the music video itself? More than 7 million views in 3 days!
5. Specsavers "Sauna"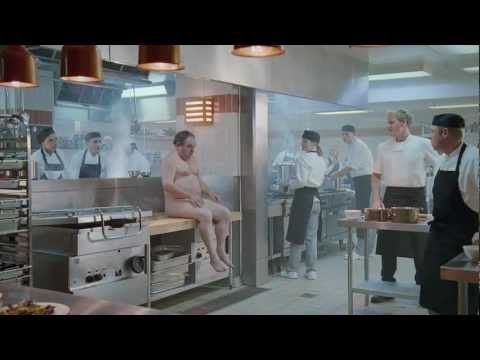 People in the Nordic countries enjoyed sauna centuries ago and thanks to them it got spread all around the world. It's healthy, relaxing and refreshing. But as misunderstandings happen daily and everywhere, always double check if you're really where you think you are . Or face the consequences. Specsavers, a UK optician brand, gives a hint why to get the new lenses in their new ad.