Remember Me Game Features YouTube Star Devin Supertramp
Remember Me game features YouTube star Devin Supertramp in a stunning creation for the launch of Japanese video games developer Capcom.
Social entertainment company Bigballs Films has launched the final phase of a nine-month European and North American campaign for Capcom.
The result? A stunning video and video game.
Multi Platform Social Gaming Experience
The multi-platform, mixed media campaign plays out on Facebook, YouTube, Twitter and Tumblr, as well as connecting back into the real world.
Developed by Parisian studio DONTNOD Entertainment, and launching on 4 June in North America and 7 June across Europe.
'Remember Me' is set in 2084 in a futuristic Paris where advances in technology allows memories to be digitised and then shared, bought or traded.
Set against this backdrop, Nilin, an elite memory hunter, awakes to find her own memory erased and begins a journey to discover who she is and why she is being hunted down.
Bigballs Film's campaign kicked off in August 2012 with gameplay trailers and artwork that revealed the game's Neo-Paris 2084 setting.
Awesome Inception-meets-cyberpunk storyline
And the Inception-meets-cyberpunk storyline was seeded across Twitter, Facebook and YouTube, all building anticipation and excitement around the game for a whole new audience of fans.
Then in February 2013 a four-month campaign launched that blurs the lines between the real world of today and the game world of a believable near future.
Using film, photography, original artwork and text, an interactive journal tells the story of Antoine, the founder of Memorize, and his life from 1984 – 2084.
Tracking his personal evolution from his days at University in San Francisco, to the changing face of his company and the trial and tribulations the wider world faces over these years, the journal leaves the user at the start of the first scene of the game; Remember Me.
The first iteration of Antoine's journal is played out on Tumblr and shares science, philosophy and inspirational stories that create a real world footprint for people to follow and interact with in real time.
YouTube Star Devin Supertramp
An inspirational mood film for Antoine and his fictional company Memorize created by YouTube star Devin Supertramp leads seamlessly into the full journal: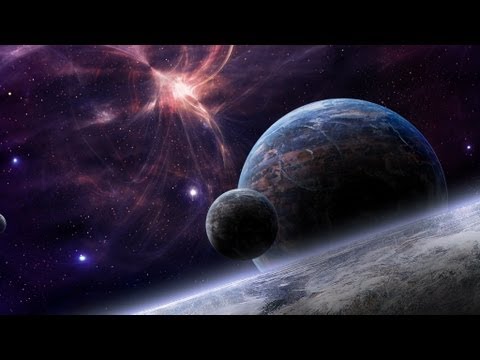 Created in conjunction with Tokyo Digital, the journal is a true multimedia experience, combining video, sound, still images and interactive minigames presented in an engaging, intuitive manner.
It has been built entirely in HTML5, allowing for a rich immersive experience independent of platform, meaning that users will enjoy all of the included content whether they're viewing it on a desktop, tablet or mobile device.
By interacting with the journal's content, users can discover Easter eggs and uncover clues that enrich the game experience; and game elements offer users the chance to 'unlock' memories and exclusive content.
A live action trailer launching on 28 May provides the final piece of the puzzle and explores the sequence of events that led to Nilin being hunted.
Richard Earl, Product Manager, Marketing Strategy at Capcom commented, "This final stage of the campaign continues the innovative approach Big Balls have taken and complements perfectly the rich universe that Dontnod created in Remember Me."

Gav Rowe, Director and Founder of Bigballs Films commented; "Dontnod have gone to great lengths to create a rationale and reasoning for how the world had materialized into their vision of Neo-Paris 2084.
We couldn't resist tapping into this rich heritage to realize and create the story of Memorize all the way back from the present day up to 2084.
The surveillance culture and technological advancements present in Remember Me are already spiking in contemporary society, and as such a journey from now to their future felt like the perfect way to immerse the user in their game world."
I feel that the experience lives up to the quotes, right?
Get the full experience here
Want to get the full experience? Well, here you can find some of the channels:

Remember Me Game Journal.
Remember Me Game on Facebook.
Remember Me Game on Twitter.
My Opinion?
A truly amazing piece of non-linear video game and social entertainment.
It is showing us and brands the near future of video, social gaming, mobile multi-platform experiences in very rich ways.
I hope there are agencies and CMOs around that can get close to offering their audiences similar digital experiences.
In a long term interactive program like this.
I doubt it.
A few. Maybe.

What About You?
How do you like the video, the game, and the Inception-meets-cyberpunk approach? Our readers would love to hear your ideas in the comments below.
Follow & Share
Want more stories on breaking with the status quo? Browse our category Trends & Innovations, join us on Twitter, LinkedIn, Facebook, Pinterest, RSS and get our weekly E-mail Newsletter for updates and free bonus content.
About the Author
Igor Beuker was CMO at 3 listed companies, chairman at the IAB, jury member at Webby, AMMA and Esprix awards, founder of 3 digital agencies (sold to WPP) and global chief social officer at Mindshare. Now he is freejack consultant and still a sought after keynote speaker.