Movies & Games: How Two Worlds Become One
Computer and video games have come a long way since pac-man was developed in 1980. When Super Mario Bros saw the light in 1985 nobody expected more than 40 million copies would be sold. The game became one of the most popular games in history so far and because of this huge success a movie about the brothers was made in 1991.
It was the first time a video game went into cinema and with this, a new trend started. Fans were able to see their heroes coming to life on the big screen. Double Dragon, Street Fighter, Mortal Kombat and – how could I forget – Tomb Raider followed.
Some movies were a commercial success, although they did not all fare well critically.
With the growth of the game industry this trend went both ways which increased the crossover between movies and games even more. Characters of Starwars, Indiana Jones and Harry Potter were transformed into games.
Video game companies more and more create a playing experience that may be more closely related to watching a film than playing a game and  its trailers look like movie trailers for big blockbusters.
We saw movies becoming games, games becoming movies and nowadays, games are social too. Social gaming is huge among social network users. In the USA there will be 69 million people playing social games in 2012. See what's in the top 5 at the moment here.
With the release of Guitar Hero in 2005 interactive game players can use a guitar-shaped game controller to simulate playing guitar across numerous music songs. People loved playing in a rockband and become the center of the game, it became very popular.
Now there is a new game, the follow-up for Yoostar, called Yoostar2. In this karaoke-movie-game people can play famous moviescenes and become actors themselves.
By making a game which is playable with friends, letting them create content together and by making this sharable through Twitter and Facebook, video game company Namco Bandai did a very smart thing with combining interactivity and social aspects together.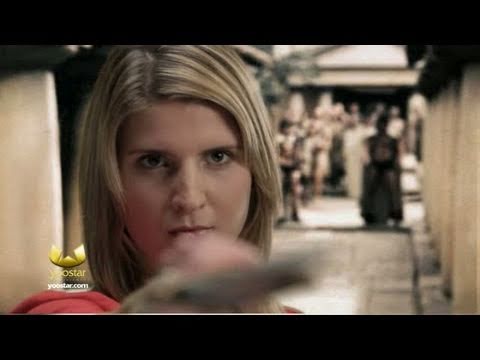 Some tips for CMO's in the entertainment industry: see this case of Dante's Inferno and read and learn more about social gaming.

What About You?
How do you see it? Movies and games happily married? We'd love to read your opinion in the comments below.