10 Great Christmas 2013 YouTube Video's
This year, YouTube was again flooded with a lot of great Christmas movies.
Here are 10 Christmas video's we've think are this year's best.
❄ Christmas Gifts For The Homeless (Filmed With Google Glass) ❄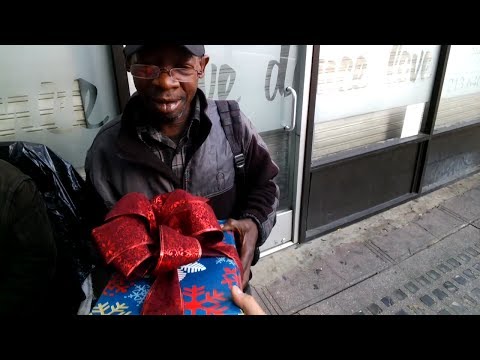 While most of us want the best phone or the biggest TV for the holidays, there are a lot of people out there who just need the basics like food and clothing. So this year, instead of shopping for people who already have a lot… The Random Altruist decided to spend his money shopping for people who don't have much at all.
❄ The M&S Christmas TV Advert 2013 ❄
Fall down the rabbit hole into a magical world — sparkle from head to toe with decadent lingerie, glamorous make-up and glittering accessories. Marks & Spencer combines Alice in Wonderland with Christmas which results in a really nice commercial.
❄ Apple – Holiday –  TV Ad – Misunderstood ❄
In this Apple commercial, a teenage boy surprises his family with a thoughtful holiday gift.
❄ Jingle Hoops ❄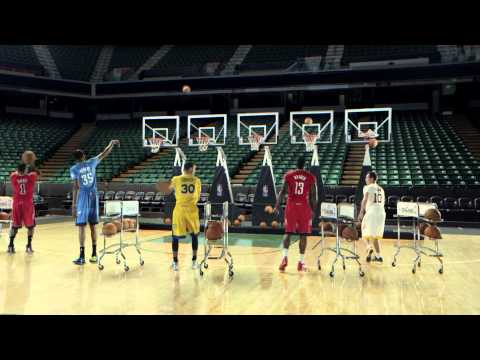 The NBA launched this great commercial to promote their  special edition Christmas Day uniforms.
❄ Angels We Have Heard on  – The PianoGuys ❄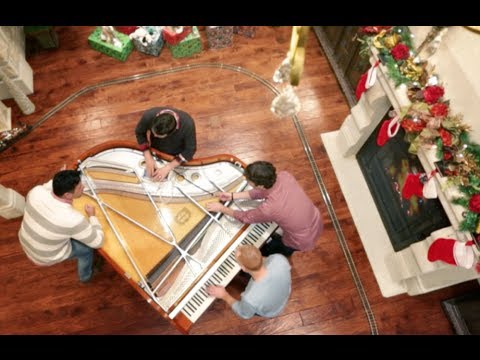 A great version of "Angels We Have Heard on High," played by The PianoGuys, with a few other Christmas favorites mixed in.
❄ John Lewis Christmas Advert 2013 – The Bear & The Hare ❄
John Lewis Christmas TV advert featuring the Hare giving his best friend Bear an unforgettable Christmas is definitely one of the best Christmas TV adverts of 2013.
❄ Westjet Christmas Miracle – real time giving ❄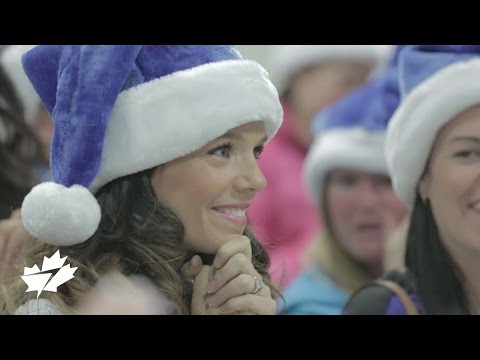 Westjet's Christmas Miracle is definitely one of the best online video adverts we've seen this Christmas. We've learned that miracles really do happen
❄ Christmas With Pranksters ❄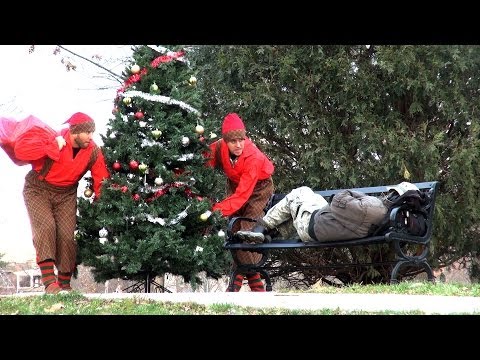 Everyone deserves a Christmas Morning, even the homeless. Could be the most human-friendly prank we've seen!
❄ An upload from Santa himself: "Christmas 2013 might be cancelled!" ❄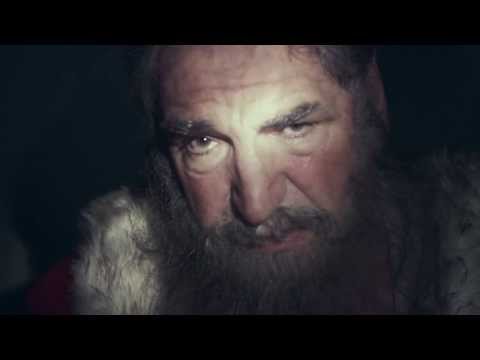 A distressing picture of our childhood hero, knee deep in water. A controversial video by Greenpeace telling us that the North Pole is melting and all Christmas presents are soaked.
❄ La chanson des seins de Noël "Jingle Boobs" ❄
Radio station The Rock is wishing us a sexy Christmas with their Jingle Boobs video.
What About You?
Which Christmas video needs to be in this list according to you? Let us know!
Follow & Share
Want more stories on breaking with the status quo? Browse our category Viral & Social Video, join us on Twitter, LinkedIn, Facebook, Pinterest, RSS and get our weekly E-mail Newsletter for updates and free bonus content.
About the Author
Laurens Bianchi is an independent online (sport) marketing professional from the Netherlands and has been blogging on ViralBlog since 2008. Currently Laurens is also the Social Media Consultant for the Royal Dutch Football Association. Follow him on Twitter or contact him on LinkedIn.