5 Amazing Sport Motivation Videos
There's nothing like a great sport motivation videos to keep you motivated and inspire you to do the things that will allow you to achieve greatness.
Here's a great selection of 5 motivational sport videos, that really inspire me.
If you have some of your own we'd love to see them. Simply leave a comment below with a link to some of your favorites.


How bad do you want it
Inspirational video featuring Giavanni Ruffin (running back for East Carolina). Speech by Eric Thomas (AKA The Hip Hop Preacher). Di you ever thought you had a rough day at work? Stop crying at check this guy out! Now that's rough!
Ray Lewis Inspirational Speech: Stanford Basketball @ NIT
This is one by Ray Lewis, a former American football linebacker who played in the NFL, is really one of my favorites. Lewis stops by to deliver a message to the Stanford Basketball team before their game in the NIT tournament.
Ray Lewis | R I S E
Never seen Ray Lewis play before? Then this compilation shows perfect how he got his teammates and himself motivated, what an inspiration!
This is How Winners Are Made
Did you ever had that feeling that others always get lucky, win and seem to be more happy than you? That's BS! Not convinced yet? Check this video! Not into football? try another version here.
Why Do We fall
Great compilation of footages and motivational speeches, such as from Al Pacino in Any Given Sunday, Sylvester Stallone in the latest Rocky and Will Smith in The Pursuit of Happiness.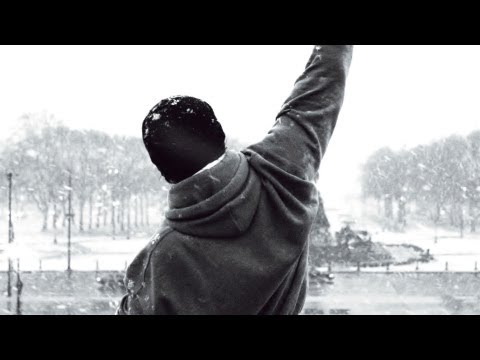 So our you motivated now? If you not that into sports, maybe this one inspires you 😉
Bonus: Miami Dolphins Cheerleaders "Call Me Maybe"
The Miami Dolphins Cheerleaders decided to have a little fun and make our own cover of Carly Rae's "Call Me Maybe". We hope you enjoy! (Official Miami Dolphins Cheerleaders Video)
My Opinion?
I use this kind of videos sometimes to get my team motivated, but I definitely also use it to get myself inspired.
In my opinion, companies can really learn from it, motivation comes from inside out, but sometimes people need a little wake-up call.
Using this kind of videos can really help with that.
What About You?
What kind of footages get you motivated? Which motivational video do you really like? We'd love to see them!  Simply leave a comment below with a link, we'll update this posting with those videos, if we agree with you!
Follow & Share
Want more stories on breaking with the status quo? Browse our category Viral & Social Video, join us on Twitter, LinkedIn, Facebook, Pinterest, RSS and get our weekly E-mail Newsletterfor updates and free bonus content.
About the Author
Laurens Bianchi is an independent online marketing professional from the Netherlands and has been blogging on ViralBlog since 2008. Currently Laurens is also the Social Media Consultant for the Royal Dutch Football Association.