5 Meta Virals: Virals About Virals That Have Gone Viral
Every day millions of people and companies upload new videos in various genres to YouTube in the hope their short video or commercial goes viral.
A genre that's unique on its own is the meta viral, a video that pokes fun of viral video stars or viral phenomena with the intention to go viral.
In the past years just a few companies and video makers dared to create a meta viral. And not unsuccessful! An overview of the 5 most popular ones:
Jennifer Aniston Sex Tape for SmartWater (2011)
Those of you who have spend some great amount of time on the internet over the years probably have noticed that there are a few recurring trends in popular YouTube videos: babies, cute animals and lip-syncing. In 2011 SmartWater took advantage of this fact and used these ingredients to create an engaging internet commercial about viral video stars and viral trends starring actress Jennifer Aniston and YouTube star Keenan Cahill. Result: 2.4 million views.
TomTom (Almost) Makes a Viral (2012)
TomTom, the maker of various GPS navigation devices, created a meta viral to promote their 2012 Christmas competition. "We really, really tried to make a great video. But because we spent our entire advertising budget on thousands of great prizes and presents for you, this "viral" might not be as impressive as we would have liked. Sorry." is TomTom's excuse to create a "what would famous viral videos look like when produced with no budget" video.
Creative agency Pool Worldwide produced a less-than-stellar yet hilarious and subtle "(almost) viral" video copying successful virals Will It Blend!, Push to add drama, Sony Bravia and Red Bull Stratos. Result: 1.1 million views.
Joel McHale Goes Viral for Nintendo (2012)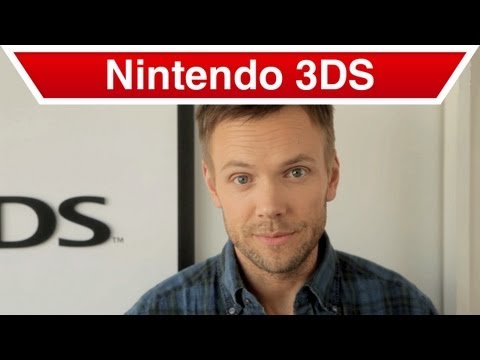 In 2012 Japanese gaming company Nintendo released a meta viral to promote their 3DS device, featuring TV comedy Community star Joel McHale. Joel in the online advert: "If I'm going to do a commercial, I don't want it to feel like a commercial. I want this thing to be viral". The leading man of the cult NBC comedy pokes in the web video at the web's love for sneezing pandas, crotch shots and half-naked models,  to ensure that people view the video as a viral sensation as opposed to an ad. Result: 408,000 views.
Fake Mini Viral (2009)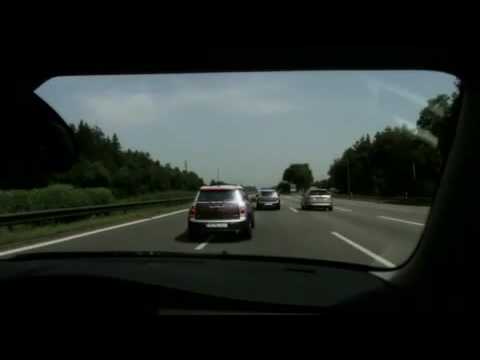 Between 2000 and 2010 a great number of clever fakes surfaced the web, amongst others 405 The Movie (Bruce Branit/Jeremy Hunt), Extreme Sheep LED Art (Samsung), Sunglass catch (Rayban) and  Megawoosh (Microsoft).
Mini Cooper Clubman decided to spoof this viral video genre. In a simulated car driving down the highway, two English guys are chatting above the aggressive driving, stunts and flips being performed by the Mini Cooper Clubmans in front of them. "Do you know what, I think we're in a viral," one finally exlaims. "You mean those things on the internet?". The ad ends with the strapline: "No fake. Mini Clubman. The other Mini". Result: 232,000 views.
Klick Health Holiday Video (2012)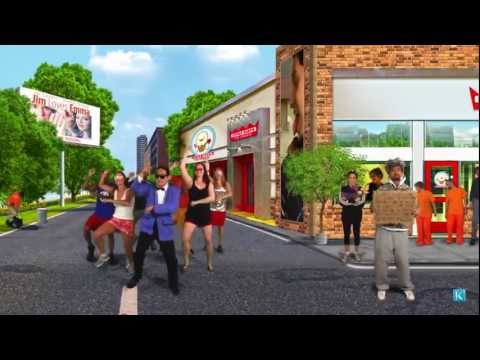 For the 2012 holidays, Klick Health created a lip dub video with 100's of different internet memes and viral videos in just over 3 minutes.  The holiday video recreated some of the most famous internet sensations, like "Gangnam Style", Rebecca Black's "Friday", "Charlie bit my finger" and TNT's "Push to add drama". To drive some extra YouTube replays the company challenged viewers to see how many memes they could find. Result: 111,000 views.
Disclaimer: SmartWater and Nintendo are clients of Starcom.
My Opinion
Meta virals, virals about virals, still offers an opportunity to stand out as there's not much competition in the genre.
However a new meta viral needs to be creative, witty and take the category to the next level. Those who have tried garnered at least over 100,000 views.
Last year was quite a popular "meta viral" year with videos from TomTom, Nintendo and Klick Health.
2013 is still pretty quiet. Perhaps the holidays might offer a surprise ….
What About You?
Have you seen more meta virals? Let us know in the comments below.
Follow & Share
Want more stories like this? Browse our category Viral & Social Videos, join us on Twitter, LinkedIn, Facebook, Pinterest, RSS and get our weekly E-mail Newsletter for updates and free bonus content.
About the author
Paul van Veenendaal (36) is an all-round marketing professional from the Netherlands with 13+ years of online experience and co-founder of ViralBlog. Currently Paul is working at Starcom Amsterdam as Social Media & Community Consultant for Samsung, Redbull, Honda, Heineken, Nintendo.
You can connect with Paul via LinkedIn, Twitter, Google+, Weibo, Facebook, Pinterest or send him an email at [email protected].