Bruno Kammerl's Megawoosh Viral
Finally a viral video with some "OMG ingredients" (yes, that's O-My-God)!
This time it´s from Megawoosh, an project from the German "Projektbüro Kammerl". The Megaswoosh is the most unusual waterslide in the world, conceived and designed by "Bruno Kammerl". Currently Bruno is looking for investors to expand the Megaswoosh project.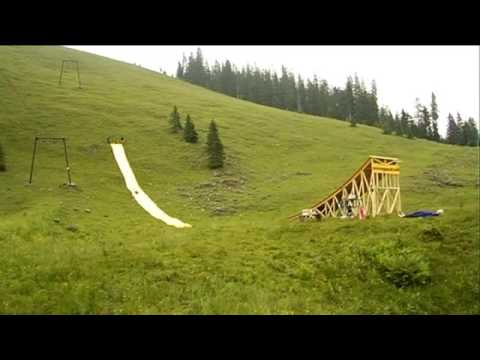 After seeing of the video, which already has over 300,000 views in just 3 days, we conclude that this is a fake video, that's absolutely well made! The thing that strengthens the viral even more is the Megawoosh website, as well as the Projekt Bureau Kammerl website, even a check at Whois doesn't provides as the real company behind this viral.
Remarkable though is that Bruno has already had some support from the waterwear brand Arena. Perhaps Arena is the company behind this, what do you think? On Twitter various speculations occur on whether this is a fake or a real video. I believe this campaign is not very Womma Compliant, as this campaign doesn't say for who it's communicating for. Although the real company behind this campaign hasn't revealed itself yet is positive to see that there's still some strong viral minds out there who can develop strong viral material. ViralTracker is currently tracking this video in order to see how this video will develop and whether it's becoming really viral.
We'll be updating this posting with the ViralTracker data. If somebody finds out which company is behind this campaign, please leave your comment below!
Update 6/8: It seems that Microsoft is the real company behind this viral. The real story can be viewed at Mach-es-machbar.de. The viral is developed for Office Project 2007.
Update 11/8: From the ViralTracker dashboard we can conclude that this video with over 1,4 million views looks pretty viral. So far, the video had it's peak on the 8th of August, with more than 275K views tracked from various video portals. Although daily views are decreasing , the video still performs strong. Thanks to ViralTracker.