Crowd Sourced Recruiting? Watch Heineken "The Candidate"
Crowd sourced recruiting reinvented? You should see how Dutch beer brand Heineken gets "the candidate". And more careers ending on video.
Standard questions. Prepared answers. If job interviews are all the same, how to find the right talent among 1734 applicants?
But not if you want to enter the UEFA Champions League with Heineken.
Fire and passion? Passion for football, is not enough. Not at Heineken.
Watch the YouTube video Heineken The Candidate here:

Hans Wijers Goodbye as CEO at Akzo Nobel
Talking about The Netherlands, football and Heineken, I need to share another example from the Netherlands with you.
Ex Dutch minister, now CEO at football club AFC Ajax is Hans Wijers.
He was the CEO at Akzo Nobel for a decade, and he is currently member of the supervisory board of Heineken NV.
When Wijers said goodbye as CEO at Akzo Nobel, he did that in a very remarkable way.
You should really see him The Office, the video on YouTube: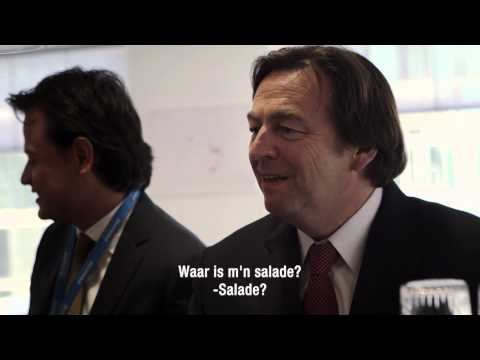 Let's be honest. How many CEO's have got the guts to do this?
My Opinion?
I feel that Heineken again proofs to be one of the masters of content marketing. Okay, not on Red Bull level.
However, Heineken can turn even the most standard or boring things, like job interviews, into amazing pieces of content that we are now talking about, and sharing with our peers.
In this video Heineken also shows it understands how to use video and social media for internal branding.
Not only is The Candidate a satisfier for existing employees, it also puts Heineken on the map for future employees.
What About You?
How do you like The Candidate by Heineken? How do you like Hans Wijers in The Office? I'd love to see your feedback in the comments below.
Follow & Share
More about breaking with the status quo? Browse our category Trends & Innovations, follow Igor Beuker on Twitter, grab our RSS Feed, join our Facebook movement or subscribe to our weekly e-mail newsletter.
About the Author
Igor Beuker was CMO at 3 listed companies, chairman at the IAB, jury member at Webby, AMMA and Esprix awards, founder of 3 digital agencies (sold to WPP) and global chief social officer at Mindshare. Now he is 'freejack' consultant and a sought after keynote speaker.