DC Shoes & Subaru's Understanding Of Viral
Ken Block is a person with two passions. His shoe label (DC Shoes) from which he is the co-founder and his professional racing career as a rally driver. In order to promote his favorite racing sport to the world, the unknown rally sport called Gymkhana, he created a highly viral video to show cast his own brand, his favorite sport and his sponsor: Subaru.
The results are amazing. According to several sources, the video was viewed over 10 million times on his website since the launch in november 2008. Recently, a follow up has been released which caught the attention of over 3.000.000 viewers in 2 weeks of time on only YouTube on the official video. Click to see the reasons why this video became an viral success.
There are several elements why this video exploded to a pearl everyone wanted to show their friends. First of all, the video is 100% WOMMA compliant with the message shown in the first few seconds of the movie:
Warning! The following is a product advertisment. You are going to be bombarded with visuals of great looking products, and then entertained by motorsports eye candy. Do not resist the temptation to purchase the products when prompted to do so. Enjoy!
By being honest to your viewers – "We'll give you great entertainment, but mind that it is an advertisement asset" – the video took away the inner conflict among viewers to not spread commercial videos. It is known that videos that show to much of its advertisement information, viewers won't spread. You wouldn't send a commercial video to your friends, unless its really really funny.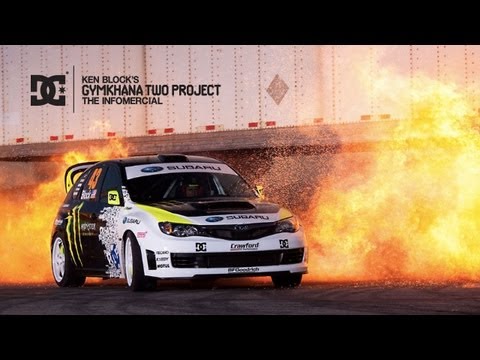 Next to the honesty mentioned above, the video is simply highly entertaining. A beautiful car, slow motion shots, explosives and speed are elements that catch the attention of the viewer. Everyone loves to watch eyecandy. Which makes it a strong branded entertainment video, which people love to watch. Even if it lasts for over seven minutes.
I love the video and this genius move from DC Shoes and Subaru! What are your thoughts about this video?
Sources: thefutureofads.com, madmedia.com and culturecatalyst.