Girls Generation: The Next K-Pop Viral Video Phenomenon
Girls Generation, the next K-Pop viral video phenomenon for 2013? I Got a Boy hit 23 million views in one week and is ranked #2 on YouTube's most watched" list, right behind PSY Gangnam Style.
You probably remember? We were one of the first blogs to predict that PSY's Gangnam style would be a global viral phenomenon. Our August 2012 story about PSY is one of our most popular stories on ViralBlog, with 112.000 readers.
So I am not saying that Girls Generation will beat PSY's 1 billion viral video views. But you should be in the know about their viral video clip I Got a Boy: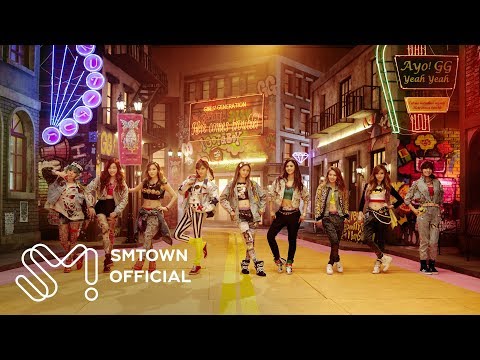 The 9-member Girls' Generation released their new video single on 1 January 2013 and hit 20 million views in 5 days (on YouTube alone) breaking the record for K-Pop music videos.
Randall Roberts at the LA Times weighed in, referring to the song as a modern-day "Bohemian Rhapsody".
Billboard published an extensive track-by-track review of their new full-length album: Also named I Got a Boy, released on January 1st 2013.
My Opinion?
Yes! The music and film industry are finally tapping into the viral weapons of mass affection: social video clips that might go viral, reaching and engaging a global audience at almost no costs per contact.
Image by shutterstock.
In this case, I don't give a damn how our industry will next clone GRPs to online: ORPs, TRPs, IRPs or whatever? The point I am trying to make is this:
There are not enough housewives in the world to reckon viral views to fill up a panel that tells us about last night's TV audience ratings.
Neither do you have to be a big-data guru to understand the possible power of earned media.
Social video and viral marketing? It will be both trends as Holy Grail for our advertising industry, which seems to be turning from mad men to math men faster than we could have expected. Marketing used to be an art, now it's a science?
Connecting the dots is easy, Houston we have another K-Pop viral video cult hit with Girls' Generation. And probably you heard about it here first. So you might want to subscribe to our weekly newsletter to get updates from us?
What About You?
Is the advertising industry taken over by digital heroes that are replacing mad men by math men? How many video views would the G-girls have end of 2013? I would love to read your opinions and predictions in the comments below.
Follow & Share
Up for more viral hits? Watch our flagship format Viral Friday, follow Igor Beuker on Twitter, grab our RSS Feed or join our Facebook movement.
Related Stories
You can find all our stories and insights on PSY's Gangnam Style viral video using our site search. Just type PSY or Gangnam Style and hit our search button. Enjoy reading and watching.
About the Author
Igor Beuker was CMO at 3 listed companies, chairman at the IAB, jury member at Webby, AMMA and Esprix awards, founder of 3 agencies (sold to WPP) and global chief social officer at Mindshare. Now he is 'freejack' consultant and a sought after keynote speaker.