How Easily Someone Can Take Over Your Life?
With more technology we use on a daily basis, many tasks are easier. When did you last go to bank? Or pay something at post office?
Smartphones, computers and the Internet help to save time, but are also dangerous and you should be aware of this…want to know how?
Febelfin, a Belgian Financial Sector Federation wants to educate the public with the elementary rules what not to do and share over social networks and phone.
Last September they came up with a short movie, The Amazing Mind Reader, reminding us that our lives are pretty publicized and people should be more careful what they share.
The video went through the roof with 3,2 million views in just 4 days, and is close to 10 million views at the moment.
And as information safety is still an issue, also to remind people that they should be more careful, Febelfin together with advertising agency Duval Guillaume Modem came up with even more disturbing video.
The idea reminds me of an older sci-fi movie with Arnold Schwarzenegger, about identity fraud, The 6th Day. But nowadays, it's not a sci-fi anymore, see it yourself.
See how easily freaks can take over your life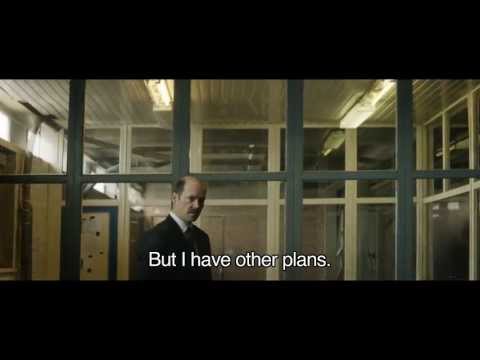 A bit scary, right? The most scary thing is, this can really happen to you, not kidding. This video might not get 10 million views, currently at 400.000+, but has a great message – it's really easy to take over someone's life. But to prevent this from happening, Febelfin came up with this list of elementary precautions against fraud:
Never answer telephone calls made by someone who presents himself for instance as a bank employee or police officer asking for your response code!
Put your electronic signature (response code) only under an order you have been expecting or which you have asked yourself.
If you have any doubts, immediately abort the transaction and get in touch with your bank, especially when the process of signing does not correspond with the normal process. All banks have a help desk where you can ask your questions about internet banking. You will find the address on the website of your bank.
Regularly check your statements of account.
Make sure that the protection level of your computer is sufficiently high (by installing for example an up-to-date antivirus scanner and a fully protected WIFI connection).
My Opinion?
Even though people are reminded about Internet security quite often, this really happens and sometimes the only way to educate us, is through a shocking news or information.
You may argue, that the video is fake, there are actors in it and so. But be aware what you share and where.
What About You?
What do you do to make sure your personal and financial information is safe?
Follow & Share
Want more stories on breaking with the status quo? Browse our category Viral & Social Video, join us on Twitter, LinkedIn, Facebook, Pinterest, RSS and get our weekly E-mail Newsletter for updates and free bonus content.