Judson Laipply Announces Evolution of Dance 2
Judson Laipply, creator and dancer of the #1 Most Viewed (All Time) Video Evolution of Dance on YouTube, has confirmed Evolution of Dance II will be released soon in partnership with Sonos Inc., the leading developer of wireless multi-room music systems based in Santa Barbara, California. Judson will announce the debut of the second Evolution of Dance video on the NBC Today Show in the next few months. Laipply is still working on a few song rights and practising new dance moves that might end up in his next Evolution of Dance video.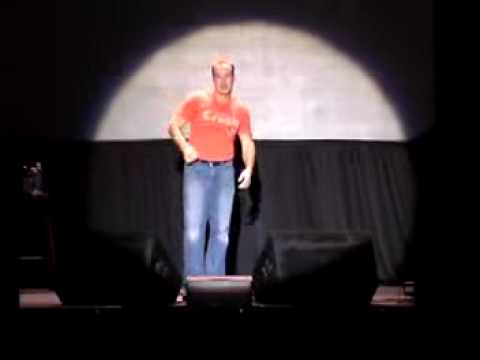 Possible songs in Judson's new video, include Madonna's Vogue, Tom Jones' It's Not Unusual, Chuck Berry's Johnny B Goode and Shakira's Hips Don't Lie.

Uploaded in April 2006, Judson Laipply's first creation has amassed an astonishing 79 million views today and has been the most viewed video ever on YouTube for about 18 months now. The famous video shows the 32 year old comedian/motivational speaker from Cleveland, Ohio, dancing a six-minute routine encompassing 32 songs spanning more than 50 years of music and dance, such as Los Del Rio's Macarena, Elvis Presley's Hound Dog and Michael Jackson's Thriller. The popular clip was featured on CNN, MSN, E!, USA Today, Good Morning America, The Today Show and AOL. For more information about Judson Laipply visit his YouTube, MySpace or Facebook profile.
Other internet celebrities that created sponsored sequals, include Where The Hell Is Matt? (Stride Gum), Tay Zonday (Dr Pepper) and Gary Brolsma (Jaeter Corporation).