New PSY Video Gentleman A Viral Hit In 24 Hours
The new PSY video called Gentleman is a viral hit in 24 hours. What can we expect from the global K-Pop phenomenon? Oppa sequel style?!
PSY Gangnam – Oppa Sequel Style
Our loyal readers will know: ViralBlog discovered the viral power of PSY's Gangnam Style in a very, very early stage.
Last year we published several stories about the K-Pop phenomenon, including exclusive background information, infographics, research, cases and more.
If you want to look-up some of these stories, be our guest and read them here. Or use our site search (tag: PSY or Gangnam Style).
In this story we will talk about PSY's new viral hit video Gentleman M/V.
And more about the power of content marketing, big-data and connecting the dots and POE Adapative media and viral planning.
PSY's New Video Gentlemen – Viral Hit in 24 Hours
The new PSY Gentleman video was released on 13 April 2013 and hit a new record with 24.000.000 views in 24 hours!
PSY needed exactly one day to go viral with his new music video.
But when I checked again this morning the video clip was already at 63.000.000 views!
Watch the Gentleman video here: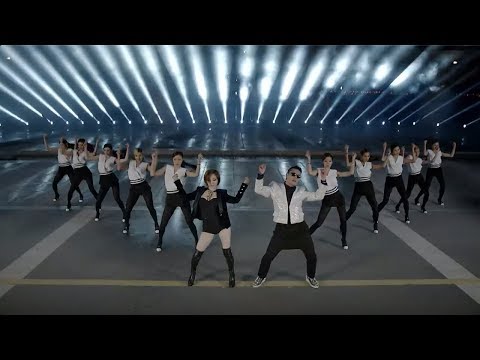 The beats are more "synthesized", the dance is a bit sexier and less horsejumping.
The influence of Scooter Braun seems clear to me: More commercial but still authentic, if you'd ask me.
Content Marketing, POE Media & Adaptive Planning
Creating a viral video clip or branded viral video? It can never be a stand alone marketing objective.
Going extremely viral can certainly help to achieve brand and business objectives though.
Just look at the powerful content marketing strategies by brands like Red Bull or Old Spice.
In the digital ecosystem content is king, distribution queen but metrics the emperor:
– Seeing the content in its context
– Doing the content audits upfront
– Connecting the dots of big-data
– Increasing ROI by smart mix of POE and adapative planning
– Turning Mad Men into Math Men
My Opinion and Prediction for PSY's Gentleman?
I am very sure that the number of clip views of Gentleman will keep growing exponentially the coming view weeks. What else would you expect with such a huge base of fans and followers?
But I do not expect Gentlemen to get close to Gangnam Style. However, we'll have to monitor that prediction the coming period. Metrics will lead us the way.
I do think that PSY's new song will hit several music charts though.
For PSY its about marketing his music, topping the music charts and selling an aweful lot of concert tickets and probably millions of iTunes.
What About You?
How do you like PSY's new clip and song? I'd love to read your opinion and predictions in the comments below.
Follow & Share
Want more stories on breaking with the status quo? Browse our category Trends & Innovations, join us on Twitter, LinkedIn, Facebook, Pinterest, RSS and get our weekly E-mail Newsletter for updates and free bonus content.
About the Author
Igor Beuker was CMO at 3 listed companies, chairman at the IAB, jury member at Webby, AMMA and Esprix awards, founder of 3 digital agencies (sold to WPP) and global chief social officer at Mindshare. Now he is freejack consultant and still a sought after keynote speaker.