PSY's New Hit Hangover With Snoop Dogg Goes Viral
PSY's new music video Hangover featuring Snoop Dogg goes viral in just 2 days. Get the insights here.
– New video clip Hangover uploaded on 8 June 2014
– Hangover is starring famous rapper Snoop Dogg
– In just 2 days the video was watched 21 million times
– Two weeks after the release the video is at 77 million views
Hangover: PSY's New Hit Video Feat. Snoop Dogg
We have covered the viral cases of PSY Gangnam Style and Gentleman here on ViralBlog. Just see our related stories. But here's the new clip Hangover with 77 million views in 2 weeks: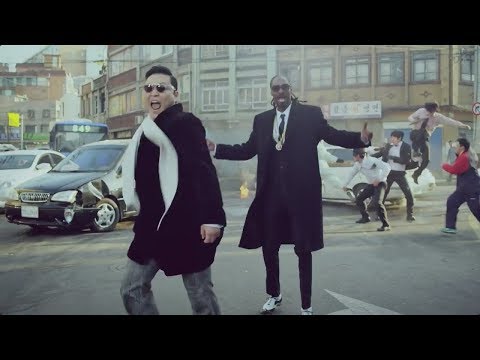 My Opinion
Maybe the surprise effect and hype might be gone. But the metrics don't lie. 77 million views in two weeks is massive!
Again it looks like this is a well-structured and meticulously executed campaign by the South Korean label company behind the song; YG Entertainment.
PSY's official YouTube channel has surpassed 3.7 billion views and 7 million subscribers.
PSY's YouTube channel has been established since August of 2010 when the K-POP star signed a contract with YG Entertainment.
In the social brand marketing arena, only a few brands stand out when it comes to earning massive attention with viral videos.
Old Spice now has over 412.000 YouTube subs on its official channel.
Red Bull has 3,5 million YouTube subs. That's their main channel. They also have verticals like Racing and Music.
So CMOs, watch and learn how video marketing could achieve your brand and business objectives.
What About You?
How do you rate Hangover? And how many views will it have on 8 June 2015? I'd love to see your feedback and predictions in the comments below.
Follow & Share
Want more stories on breaking with the status quo? Browse our category Viral & Social Video, join us on Twitter, LinkedIn, Facebook, GOOGLE+, RSS or get our weekly e-mail newsletter for updates and free bonus content.
About the Author
Igor Beuker is an acclaimed trendwatcher & pro speaker, serial entrepreneur, marketing consultant and board member at several disruptive media, technology and entertainment firms. Book Igor as keynote speaker, follow Igor on Twitter or contact him via LinkedIn.