TNT Is Back With Another Dramatic Surprise!
To launch Turner Broadcasting's series and movie channel TNT in the Netherlands has published a new dramatic piece of 'the red button' today.
When innocent passers-by dare to push the red button, pure TNT-drama unfolds with a slightly new twist: close 'participation' of the public. Strategy was to develop a piece that would allude to the original but feature new situations inspired by TNT's content.
Check out the video here: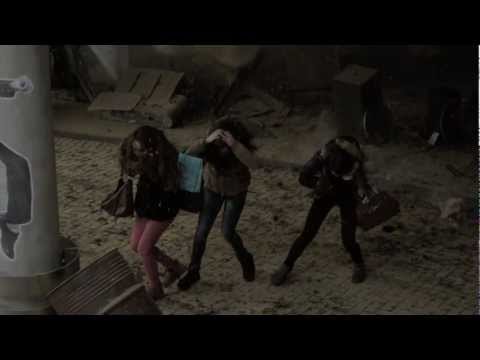 You've probably seen TNT Belgium's insane guerrilla marketing stunt last year? Here gunfire, fist fights and bikers in lingerie were invading an unsuspecting Flemish crowd, after an innocent passer-by pushes a big, red, mysterious button.
The video went viral in just one day. It got 4.5 million views in its first 24 hours. 20 Million views in a week, and 30 million in two weeks! So a true viral.
Today, this viral video reached over 40 million views!
Watch it here, the Flemish super viral:
My opinon?
I like the fact that TNT is daring to go fully overboard again. Their strive to engage their taregts with branded entertainment, is certainly no guts no glory. My respect for that.
But if this new video will be able to became such a viral hit again, I doubt that. But on the social web, impossible is nothing.
What About You?
How do you like the new TNT video? Will it become a viral hit again? I'd love to read your opinion in the comments below.
Follow & Share
More great videos? Browse our flagship format Viral Friday, follow ViralBlog on Twitter, grab our RSS Feed or join our Facebook movement to get more exclusive cool content.