Viral Success For Rio
20th Century Fox has released the first teaser trailer for Blue Sky Studios' computer animated film Rio. Directed by Carlos Saldanha (Ice Age, Robots).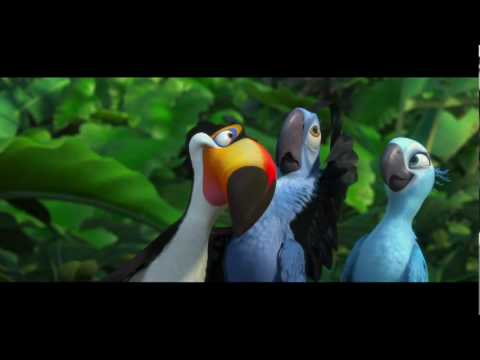 Multiple trailers generated already over 600.000 views since it release and still counting.
The viral succes is evident when you compare the official video from the filmcompany that cannot be embedded and the 'ripped' version by a fan that can be embedded. The 'ripped' version is already at half the views of the original without pushing it but making it easily available for the blogging community.
The story follows "a nerdy macaw who leaves the comforts of his cage in small town Minnesota and heads to Rio de Janeiro. He embarks on the adventure of a lifetime, learning to open himself up to all that life has to offer along the way."
I love the design of the birds and you can definitely tell this trailer was edited to appeal to the 3D audiences seeing Shrek Forever After. Blue Sky Studios has always been good at creating cute little creatures.
John Powell is scoring the film with contributions of Bossa Nova master musician Sergio Mendes and Will.i.am (Black Eyed Peas).
Rio is set to release in April, 2011 in both traditional 2D and Digital 3D.
Watch the trailer.
Check all the new trailers in the future on the Rio Facebook page.