10 Beautiful Big Data Visualizations
Big Data is big. We know it, you know it, everyone knows it. But what can we do with it? Let's take a look at 10 amazing Big Data visualizations.
Visualizing Big Data in what are already being called little works of art, is one of the ways in which the giant webs of information can make sense to anyone not familiar with the ins and outs of zeroes and ones.
Let's take a look at some of these Big Data artworks.
1. When sea levels attack!
This beautiful graph by David McCandless shows which cities would go down in which order, when the sea level rises in the coming years.
2. Your Social Persona
Gravity, a new startup founded by MySpace, creates an interest graph based on a person's social media likes, shares and recommendations. It creates a web who you are as a social media user. Take a look at the demo video.
3. Popularity of Facebook usage
In this image, the strenght of the light indicates the popularity of Facebook around the world. This will give the average person a better view of Facebook popularity than tables filled with data.
4. Facebook Connections
WolframAlpha has created a tool that gives you the opportunity to visualize your connections and profile on Facebook. On this website you can connect your profile with the tool, and it will give you multiple graphs about your likes, friends and more.
5. Tectonic plates
This graph shows you the activity and movement of the world's tectonic plates over the past 400 years.
6. Health Infoscape
GE built the Health Infoscape, a map that shows the connection of one disease with another. Based on 7.2 million patient records from GE's database, it shows how diseases are related and how strongly they correlate.
7. Country No. 1
Because every country is good at something! This map shows every countries number 1.
 8. Crayola Evolution
This graph shows the evolution of Crayola crayon colours over the past 110 years.
9. LinkedIn Map
On this map you can see your LinkedIn contacts, connected in a beautiful visual. You can create your own with LinkedIn Labs.
10. Asteroid discovery
Our one and only video. This video shows the discovery of astroids from 1980 to 2010. Made by Scott Manley of the Armagh Observatory.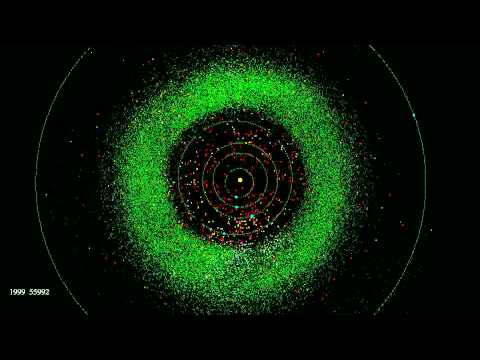 Want to see more visualizations? Check out the following pages!
Key Web Metrics
Information is Beautiful
My Opinion
Gotta love beautiful visuals. Especially when they give you valuable information about… well, everything. Big data can be a confusing subject for many, but when it becomes visualized in the ways we've seen above, it becomes easy, and fun.
I think these visualizations will become more necessary now that big data is becoming a bigger deal, especially with social media. People love looking at pretty shapes and colours, and that is exactly why visualizations like these are becoming popular.
What About You?
Do you have any amazing visualizations you want to share?
Follow & Share
Want more stories on Big Data? See our category Big Data, join us on Twitter, LinkedIn, Facebook, Pinterest, RSS and get our weekly E-mail Newsletter for updates and free bonus content.
About The Author
Marion aan 't Goor is a Social Media Consultant at ICON&Co. You can connect with Marion via Twitter and LinkedIn.