Staring Is Caring: Stare At Hot Girls To Stop Aids Now!
Dutch fashion designer Olcay Gulsen, TV-presenter Tess Milne and fashion blogger Anna Nooshin don't mind you staring at them, even a bit under their skirts! If only you just show you're caring.
Staring is Caring is a new campaign of Dutch fashion brand Supertrash to raise awareness for a skirt supporting women in Africa affected by HIV. SuperTrash has designed a skirt especially for Stop Aids Now!
The guys of Superhero Cheesecake developed the campaign website, and gave us the scoop.
All the proceeds of the Staring is Caring skirts go to a project of Stop Aids Now! in Godino: a small village in Ethiopia, based 8 kilometres away from the bigger city Debre Zeit.
It's a poor community with approximately 3.500 inhabitants. HIV is an increasing problem in villages like Godino. The majority of people in rural areas have little knowledge about HIV and don't really know how to protect themselves against the HIV virus.
Moreover, existing stigma prevents people from accessing HIV services.
So a great reason for the three ladies to put on the skirt and to join this 'sexy campaign'. See the promo video for the skirt here: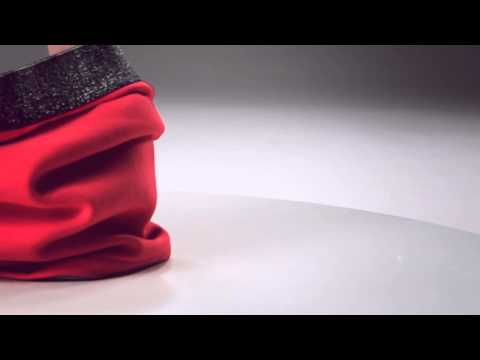 Although it's a nice skirt, the most interesting part of the campaign is the Sharing is Caring website. The website gives visitors the opportunity to stare at the three ladies, scrolling with your mouse from bottom to top.
After staring, the girls give you a big thank you with the video below:
The website links directly to the Supertrash webshop, where you can buy the Sharing is Caring skirt for €29.95.
Take a look at yourself and staring here and buy the skirt here. You can watch the behind the scenes video here.
My opinion?
Sex sells, we've showed you that many times here at ViralBlog. I like the idea of staring at women for a good cause, so I give a big plus for this campaign.
Although I must say, that besides a nice, clean design, I miss something. It's feels like staring, from a women's point of view.
I guess the primary target audience are males.
If you let them look at this campaign and another 'sexy' campaign, for raising awareness for a good cause, such as Boobstagram:
I believe the majority will go for these instagrammed boobs.
My point: I think Staring is Caring could have a bit more sexy elements.
But in the end: we always support a good cause here at ViralBlog, so start sharing!
Your Opinion?
Do you like the campaign? Did you notice the clock running on the top of the campaign website? How long did you stared at the girls?
Follow & Share
Want more stories on breaking with the status quo? Browse our category Viral & Social Video, join us on Twitter, LinkedIn, Facebook, Pinterest, RSS and get our weekly E-mail Newsletter for updates and free bonus content.
About the Author
Laurens Bianchi is an independent online marketing professional from the Netherlands and has been blogging on ViralBlog since 2008. Currently Laurens is also the Social Media Consultant for the Royal Dutch Football Association.