Call Of Duty Black Ops 2: $1 Billion Sales In Just 15 Days
Gaming for nerds? Publishing from profit to perish? Not for video game publisher Activision. It grossed $1 billion for Call of Duty Black Ops 2. In just 15 days.
Activision is an American video game publisher, majority owned by French conglomerate Vivendi SA. Their blockbuster Call of Duty Black Ops 2 is not only a stunning achievement from Activision, it is also setting a new box office record!
Activision noted the $1 billion milestone faster than James Cameron's Avatar, which in 2009 reached $1 billion in ticket sales in 17 days.
Modern Warfare 3 reached the $1 billion milestone in 16 days.
Needless to say that the official Call of Duty Black Ops 2 game trailer did over 30 million views, and 1 million shares since May 2012. Watch the trailer here: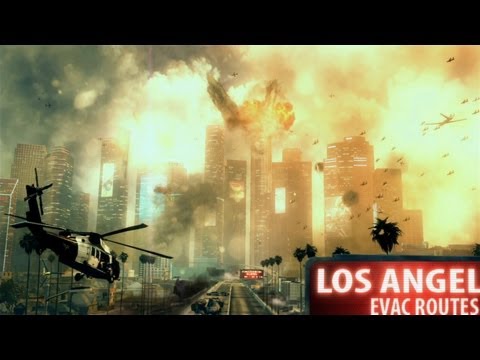 My Opinion?
The games industry is severely underestimated by investors. Strange, since the games industry is as big as the music and movie industry combined.
But not only investors seem to miss a massive meta trend. Many brands also tend to think that gaming is for geeks and nerds?
The largest groups of gamers around the world are housewives (casual games) and younger male target audiences (pc games). Not geeks and nerds.
Online games companies like SpilGames, with 200 million visitors a month or the Chinese online games platform QZone with 700+ million monthly gamers, are both extremely powerful players, engaging massive audiences every month.
Yes families play the Wii. And teens play Xbox 360 Live. On mobile and tablet, we all seem to play Angry Birds, another big game hit which will even launch a movie in a few years' time.
Some brands have indeed embraced branded entertainment, in-game advertising, and a few out there dared to invest a little of their marketing budget in their own web games, or mobile games and apps.
But the opportunities for brands with games are truly limitless. It enables a connection with new target audiences. The ones we used to call geeks or nerds.
My Gaming History?
I met Activision when I played my Atari back in the '80s. So senior citizens? Reveal yourselves! Explain Gen-X how extremely cool your first Atari experience was?
In 1993 I dedicated my life fighting the Nazi's. On a PC, playing Wolfenstein 3D. It was the first-person-shooter (FPS). On a DOS computer! Remember the typing all those annoying MS-DOS command lines?!
My closing thought is about nerds. A catchy statement from Bill Gates: "Be nice to nerds, you might end up working for one pretty soon."
What About You?
What games do you like to play? How often? Are you a geek or nerd? What brands do you expect to embrace gaming or social gaming in 2013? We'd love to read your opinion in the comments below.
Follow & Share
More about games? Select our category Viral & Social Games, follow Igor Beuker on Twitter, grab our RSS Feed, join our Facebook movement or subscribe to our weekly e-mail newsletter.
About the Author
Igor Beuker was CMO at 3 listed companies, chairman at the IAB, jury member at Webby, AMMA and Esprix awards, founder of 3 digital agencies (sold to WPP) and global chief social officer at Mindshare. Now he is 'freejack' consultant and a sought after keynote speaker.