Kwik Fit Obama Tyre Change
Kwik Fit has produced a viral film which mixes clips from speeches by Barack Obama, to make it appear that the US President is endorsing the car garage chain.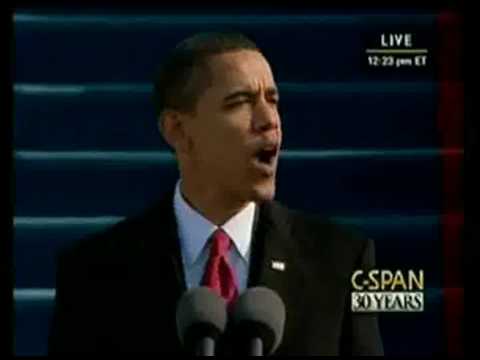 The viral, by ad agency DDB London, was first shown at the Kwik Fit annual general meeting before being seeded on YouTube.
Obama says: 'We must make sure that we have correct tyre pressure by keeping our tyres inflated. Of course, citizens should have the right to access free regular tyre inspections or if required we must ask for change. Tyre change.'
The mashup formula isn't quite new, mashup artist Cassetteboy has produced some hilarious mashups in the past, such as Gordon Brown and recently the Bloody Apprenctice.
This is not the first time Obama is being used within an advert. The recent Financial Times outdoor campaign was officially endorsed by Obama. Last March Chief Editor Lionel Barber of the Financial Times spoke with Barack Obama in London. When they chatted about the FT, Obama said literally: "I read the Financial Times before other people read the Financial Times. Now (it's trendy and) everybody carries around a Financial Times." That resulted in the great ad 'Who does the man everyone listens to, listen to?'
It took some time, but eventually The White House approved the FT print ad, striking enough developed by Result DDB London as well. I strongly doubt whether Obama also officially endorsed this Kwik Fit viral video, perhaps the right ingredients for the video to become viral? Until now the video is only seeded on Youtube and no other video portals, so I see no clear seeding strategy yet.
Another thing that I found interesting is whether political figures, like Obama, should endorse commercial communications, such as the FT outdoor campaign. What do you think?