KLM Offers A Chance To Win A Ticket To Space
KLM Royal Dutch Airlines is offering a chance to go where few people have gone before: Space!
The entry process of this competition is simple. On the 22nd of April a KLM weather balloon will be launched from the Nevada desert in the United States. The balloon contains several camera's and a GPS which will send data to a campaign website.
Until the launch date, the audience can predict where the balloon will pop by claiming their place in space. Afterwards, participants can increase their chances by asking friends to endorse them, resulting in a bigger place.
In return, friends can join the challenge with a bigger place for themselves. During the balloon's live journey, the site even provides real-time information on the balloon's exact location.
Check out the KLM Space promo video here: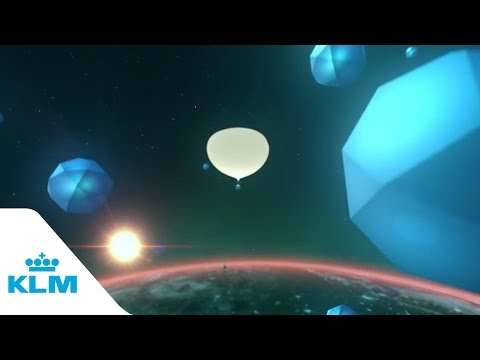 With this campaign KLM supports the Space Expedition Corporation (SXC), which aims to launch the first commercial space trip from Curacao on January 1st, 2014.
In a news release jointly issued by XCOR and Space Exploration Curacao, the two companies said KLM is planning to offer suborbital flights for frequent flyer mileage redemptions and in vacation packages.
My opinion?
I like the campaign website, it's well made. It starts with an interactive movie that explains the challenge and give a preview of what the balloon's journey will be like in advance.
Reminds me a bit of KLM's Fly For Fortune back in 2006. The incentive of this competition is the most interesting part of course.
After Axe has offered us to win a trip to space, KLM is the second global brand that offers us this unique change.
KLM's campaign doesn't feel like a 'copycat' to me, because it's still an amazing thing that we can win this great prize.
What about you?
What do you think about this campaign. Is it still unique after AXE's Apollo Space Academy?
Follow & Share
Check here for more interesting articles in our Lifestyle category, follow Laurens Bianchi on Twitter, grab our RSS Feed, join our Facebook movement or subscribe to our weekly e-mail newsletter.
About the author
Laurens Bianchi is an independent online marketing professional from the Netherlands and has been blogging on ViralBlog since 2008. Currently Laurens is also the Social Media Consultant for the Royal Dutch Football Association.