MTV & Dell – Biggest Choir In The World
UK agency Mother London has recently launched Amplichoir, a campaign to create what potentially could be the biggest choir in the world. The new campaign for Dell and MTV invites visitors to upload video of themselves singing The Chordettes' classic pop song "Lollipop," which is then integrated into a massive chorus performance of the tune.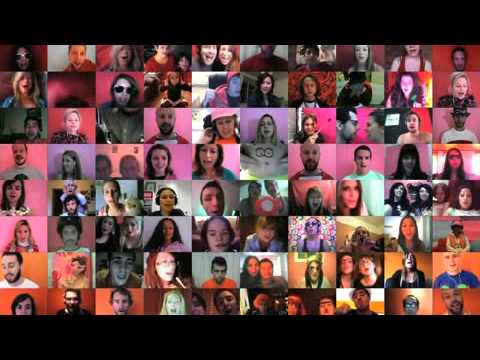 The singers can then share their videos with friends in order to earn votes. A jury will then decide on the best of the biggest vote getters, and two lucky singers will win VIP tickets to the MTV Europe Music Awards in Berlin.
People are invited to record their songs on the website. As Dell and MTV explain; it all started with one question "how can we make a cool combination of the technological expertise of Dell and the MTV-community of music-lovers and musical know-how?"
They decided to launch this platform to, hopefully, create the biggest choir in the world. The next coming weeks time will tell if Dell and MTV succeed. The Facebook page is also interesting to check out.
More: Creativity Online