One-Pound-Fish-Man: Deported Due To Viral Video?
Have you seen the viral video One-Pound-Fish-Man by Muhammad Shahid Nazir? The viral cult hit almost got him deported from the UK back to Pakistan.
We all know that the social web and viral videos can turn average people into mega stars with the speed of light.
Remember Susan Boyle, PSY Gangnam Style and recently viral K-Pop sensation Girls Generation?

How A Viral Cult hit Started?
This time it seemed to be Muhammad Shahid Nazir's turn. The Pakistani immigrant gained global fame for his unique way of selling his fish in a street market in London.
Instead of hollering and heckling market visitors, Nazir earned the attention of his potential customers by singing a funny song: "Come on ladies, come on ladies, one pound fish! Have-a, have-a, look, one pound fish!" Nazir referred to the price of his fish (1 GBP), not the weight of his fish.
As a joke, a bunch of local lads liked Nazir's way of advertising, so they made an uploaded this video to the internet in April 2012:
Since 1 April 2012 this video generated 9,954,946 million views on YouTube alone. We are showing you the viral stats here:
But that was stage 1 of an ongoing story. A stunning one.

Next The Video Clip Goes Viral
We are now in stage 2. Try to keep stats of above viral video in mind when reading along.
Records labels in the UK, saw their opportunity and offered Nazir to create a single and video clip. On 10 December 2012 the video club was uploaded and since then it has produced 16,979,300 million views on YouTube alone. See the clip here, it's fun: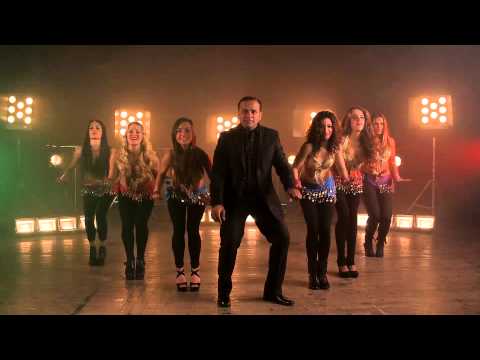 We will show you the viral stats again:
But the story is not over yet. Now we get to the amazing part of this true story.
Visa Issues And Deportation To Pakistan?
Now Nazir's hit videos catch the attention of UK immigration officials. They detect that Nazir's visa had expired and they tell him to leave. And not to return to the UK until his visa was in order.
Nazir's agent, Samir Ahmed, explained: "His return to the UK is pending approval of a working visa. We fully expect him to return in the coming weeks."
My Opinion?
I have to be honest, before gathering all insights around the topic; I considered not to serve you this story. I did not expect it would have sufficient marketing ingredients in it to make it relevant for you. But like always, if they actionable tell you differently, you should act to it accordingly, right?
It's another piece of proof that more record labels will switch to the social web and video clips. The same we will see from movie companies that eventually will want to discover the powerful weapons of mass affection: New video trailers that will go across the globe by the speed of light.
Same for game companies. They will invest more in the creation of stunning game trailers to earn as many attention, fans and followers as can possibly get.
CMOs will also embrace the power of web video and social TV more in 2013 than ever before.
I hope Nazir gets back to the UK, if he wants to be in the rainy and mostly cold city of London. And I must admit that the "stupid" song One-Pound-Fish is top of mind for already 2 days. Just warning, it can be an addictive experience.
What About You?
Remarkable story right? What do you think: Will Nazir see a break-through as future pop star and would he be able to quit his job as fish-monger? I would love to hear your opinion in the comments below.
Follow & Share
More great videos? Browse our flagship format Viral Friday, follow ViralBlog on Twitter, grab our RSS Feed or join our Facebook movement to get more exclusive cool content.
About the Author
Igor Beuker was CMO at 3 listed companies, chairman at the IAB, jury member at Webby, AMMA and Esprix awards, founder of 3 digital agencies (sold to WPP) and global chief social officer at Mindshare. Now he is 'freejack' consultant and a sought after keynote speaker.