Did Hamilton Beat The Vodafone Network?
Earlier, fellow ViralBlog author Paul mentioned that Lewis Hamilton would be racing against the speed of the Vodafone network. To promote the speed of its mobile broadband network Vodafone decided to find out what was quicker – its network or a formula 1 car.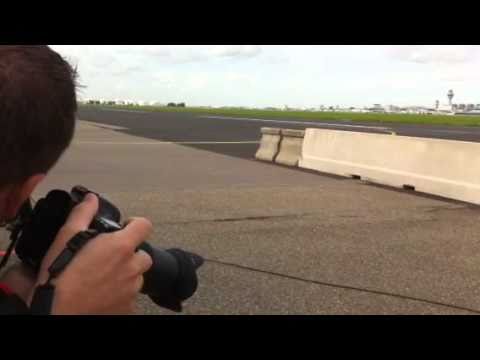 The results are in, so can I have a a drum roll please?……………………….
With Hamilton crashing out of the last Grand Prix at Monza within minutes after the start of the race you would think Vodafone had a pretty good chance. But it turns out that a Formula 1 car is quicker than the network, even if it is being driven by a crash pilot 😉 . But only just – Hamilton beat the network 2 out of three races.
Whilst Hamilton had to drive around a 2,7km long track at Schiphol Airport, Vodafone tried to upload nearly 30,000 profile pictures onto Facebook. In the end Hamilton managed to beat the network with the narrowest of margins.