HBO News Series VICE: Preview For Episode 9
As the HBO news series VICE nears the end of its freshman season, we have a preview clip for episode 9 to share with you today.
Gangs and gun violence have turned Chicago streets into a war zone where murders claim more lives than those that are lost by our armed forces in Iraq.
"Don't nobody want to talk no more, its so easy to get a gun now."
Then VICE heads to Nigeria to hunt oil pirates and gain a little insight into their motivation.
Take a look at this brand new video for episode 9 here:
Are you watching the series?
Are you a VICE or HBO fan like me?
How well do you know VICE?
You will know HBO, but what do you know about VICE?
VICE founder Shane Smith
During my WPP period, WPP invested in VICE. In that period I had the pleasure to meet VICE co-founder Shane Smith several times during WPP events and at meetings around a couple of our global brands.
VICE is a North American platform that is focused on international arts, culture, and news topics. In April 2013, their YouTube channel displayed over 2,000,000 subscribers.
Founded by Suroosh Alvi, Shane Smith, and Gavin McInnes, the VICE (print) magazine was launched in 1994 as the Voice of Montreal with government funding, and the intention of the founders was to provide work and a community service.
When the editors later sought to dissolve their commitments with the original publisher Alix Laurent, they bought him out and changed the name to VICE in 1996.
Apparently unhappy in Canada, and in search of more streetwear advertising income, the magazine's personnel relocated to New York City, U.S. in 1999.

Smith has stated: "I grew up being a socialist and I have problems with it because I grew up in Canada [and] I've spent a lot of time in Scandinavia, where I believe countries legislate out creativity.
They cut off the tall trees. Everyone's a C-minus. I came to America from Canada because Canada is stultifyingly boring and incredibly hypocritical. Thanks, Canada."
In 2008, the magazine was read by over 900,000 people across twenty-two countries.
Now VICE is a powerful platform for compelling stories, videos and more.
We Live In Public?
Shane Smith reminds me of another unconventional, trendsetting and non-linear mind: Josh Harris.
Tip of the day? Buy the DVD documentary We Live In Public, starring Josh Harris.
Watch the trailer here: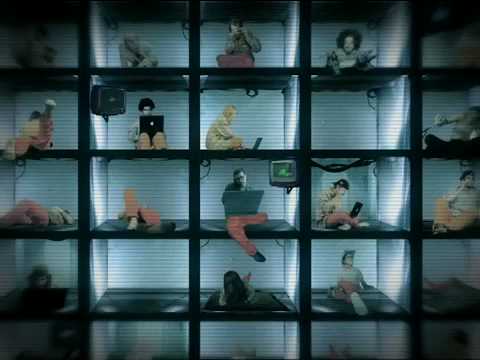 Please tell me how you liked this documentary.
I have seen it a dozen of times.
The HBO & VICE Partnership
HBO is partnering with VICE on an innovative news magazine show that is hosted by VICE founder Shane Smith.
The weekly series are produced by Bill Maher, Shane Smith and Eddy Moretti
Watch more Vice on HBO here or join the close to 10 million HBO fans on Facebook.
What About You?
How do you like VICE content? What series do you watch on HBO? Share your feedback in the comments below.
Follow & Share
Want more stories on breaking with the status quo? Browse our category Viral & Social Video, join us on Twitter, LinkedIn, Facebook, Pinterest, RSS and get our weekly E-mail Newsletter for updates and free bonus content.
About the Author
Igor Beuker was CMO at 3 listed companies, chairmain at the IAB, jury member at Webby, AMMA and Esprix awards, founder of 2 agencies (sold to WPP) and Global Chief Social Officer at Mindshare. Now he is 'freejack' consultant and still a sought after keynote speaker.