5 Best World Cup Football 2014 Commercials
The World Cup has started! Time to present you the best World Cup commercials… until now!
The battle has started! Brazil has won the opening match against Croatia with 3-1. But the battle for the sports advertising throne has already underway.
Here's our top 5 of best World Cup commercials:
1. Nike Football: The Last Game

If a movie studio was going to make a soccer-themed version of Space Jam, this video could be it! It includes Ronaldo, Rooney and Brazilian star Neymar Junior.
2. Beats By Dre: The Game Before the Game

The commercial for Dr. Dre and Jimmy Iovine's premium headphones doesn't only features soccer stars like Neymar Junior, Cesc Fabregas and Luis Suarez, but also LeBron James, Serena Williams, Nicki Minaj and Lil Wayne also make an appearance.
3. The Dream: all in or nothing

Adidas, the official sponsor of the FIFA World Cup 2014, launched the first part of its official World Cup campaign entitled "The Dream: all in or nothing, superstar soccer players like Messi, Dani Alves, Bastian Schweinsteiger and Luis Suárez.
4. Adriana Lima – KIA World Cup 2014 TV Commercial

As one of FIFA Official Automotive Partners through 2022, Kia Motors has commissioned World Cup Ambassador and Brazilian supermodel Adriana Lima to help spread the passion for 'futbol' in the American football minded United States.
5. McDonald`s GOL! FIFA World Cup Brasil 2014

This McDonald's World Cup commercial featuring a bunch of trick shots is most likely fake. But it's still very cool!
BONUS: World Cup – Foot 2014 (Rémi Gaillard)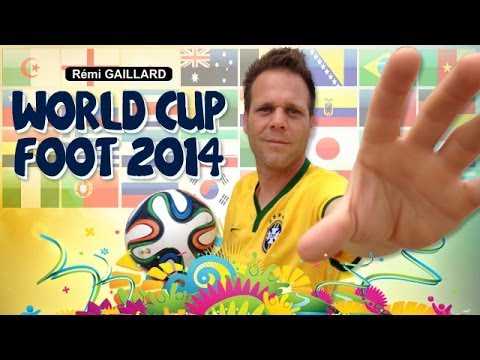 McDonald's has a great trick shot video, but nothing beats Rémi Gaillard trick shot video's. This one is especially made for the World Cup.
My Opinion
If you've read more of my articles, you could have noticed that I'm a big football fan. It's my passion and I'm proud to say that I'm responsible for the social content durin this World Cup for the Netherlands football team.
It's awesome to see what football and especially can do with people and with brands. These great video's are the proof of that.
What About You?
Who do you support? And what is your favorite video?
Follow & Share
Want more stories on breaking with the status quo? Browse our category Viral & Social Video, join us on Twitter, LinkedIn, Facebook, GOOGLE+, RSS or get our weekly e-mail newsletter for updates and free bonus content.
About the Author
Laurens Bianchi is an independent online (sport) marketing professional from the Netherlands and has been blogging on ViralBlog since 2008. Currently Laurens is also the Social Media Consultant for the Royal Dutch Football Association. Follow him on Twitter or contact him on LinkedIn.