Update: PSY Gangnam Style Viral Culthit 2012
27 August 2012 we reported about the viral culthit Gangnam Style, by Korean rapper PSY. That day, the video already showed 62 million views. Now, 2 weeks later the clip is at 157 million views, and counting….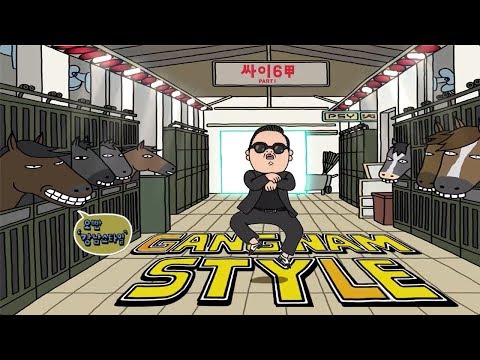 The clip "Oppa Gangnam Style" had its initial seed on 15 July 2012. Due to the viral success, PSY was invited to many TV shows and he was the VIP surprise guest at…

the MTV Video Music Awards 2012 (interview with PSY).
With the infectious dance that has infiltrated almost every corner of American pop culture – and every corner of the world through social media, the viral phenomenon made his VMA surprise arrival alongside host Kevin Hart, causing a roar of applause from the crowd and a pausing gasp from Katy Perry.
Does viral brand awareness drive sales, I hear you asking?
Well, the cool thing about the Gangnam Style viral culthit? Famous manager Scooter Braun — who knows a thing or two about making YouTube singers into mega-stars (Justin Bieber, Carly Rae Jepsen) signed PSY to his label already 7 days after uploading of the video.
Our first story about PSY contains more insights.
We sincerely hope that PSY will hit 200 million views very soon. Feel like helping a hand?
Curious we are how you are doing on the lyrics and the dance…
Movie trailers, game trailers, branded videos? Content is king, distribution is queen and metrics is the emperor.
See more great examples of branded social and viral video content in this ViralTracker Infographic, including Jen Aniston for Smartwater.