Gangnam Style 1 Billion Views: Most Watched In YouTube History
As we predicted, PSY's hit video Gangnam Style would hit 1 billion views before Christmas. It did, and is now the most watched video in YouTube history!
The song, first posted on YouTube on 15 July 2012, clocked the 1 billion milestone Friday at 10:50 AM EST. Amazing fact, on Doomsday!
More stunning predictions by Nostradamus? The "Yellow" people will rule the world. See this amazing video:
YouTube marked the occasion with a dancing PSY doodle next to their logo. The song also became YouTube's most watched video last month, overtaking Justin Bieber's "Baby" video, which previously held the title.
We've talked about the video's key success factors as it's catchiness, club-trackiness an the 'what the hell' factor before, in this interview on entertainment show 'Talk Asia' the man himself explains a little bit about his past and the Gangnam district in Korea.
With PSY's video hitting 1 billion global views, he has influenced fans, comedians, filmmakers and other creatives around the world. With almost every video having low production costs, it's incredible how popular these video's became.
The 'Gangnam Phenomenon' is actually a viral in itself. Take a look at this parody, these Korean girls dancing Gangnam Style. The girls have gathered over 85 million views with this single, simple shot and probably extremely low-cost video.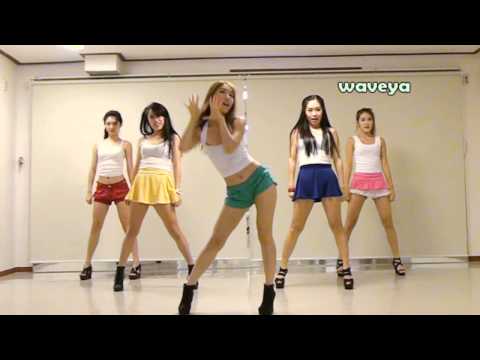 My Opinion?
It might take quite a while before we see such a tremendous power viral again. I am glad we covered the viral in such an early stage and did so many stories around PSY. But hey, we should. We are ViralBlog…
What About You?
Do you expect to see more big viral hits like this any time soon? Or would you like to thank PSY in a special way? We'd love to see your ideas in the comments below.
Follow & Share
More viral and social videos? Browse our 250+ Viral Friday's or select our category Viral & Social Videos. Follow Igor Beuker on Twitter, grab our RSS Feed or join our Facebook movement.
Related Stories
August 2012: PSY Gangnam Style: Viral Culthit Of 2012?
September 2012: Update – PSY Gangnam Style Viral Culthit 2012.
October 2012: Why Gifboom's GangnamStyle Contest Is Smart?
October 2012: PSY Gangnam Style – The Anatomy Of A Super Viral Hit.