NSFW: Biting Elbows Bad Motherfucker Video Going Viral?
Russian indie-punk band Biting Elbows new and extreme violent music clip video called Bad Motherfucker, is NSFW but going viral?
The music video clip was banned from YouTube for nudity but is back now.
Bad Motherfucker (Insane Office Escape 2) was produced by Ilya Naishuller, film maker/loudmouth/rocker/videogame addict and friend of the internet.
The clip might have been inspired by Call of Duty Black Ops 2, the game that grossed $1 billion in just 15 days.
See the video clip here: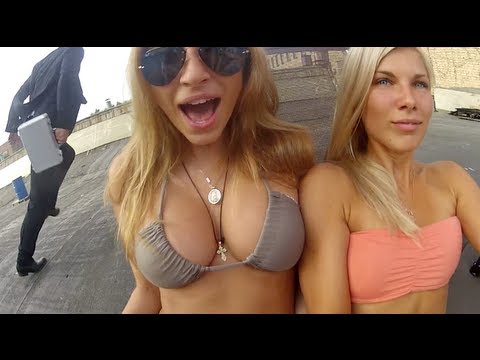 The clip caught a lot of buzz and over 350.000 views in 1 day. It might become a viral hit soon.
My Opinion?
To me the clip looks like a mash-up of the movie Crank (starring Jason Statham as Chev Stelios) and the video game Call of Duty Black Ops 2.
But hey, I am not the target audience, so I might be offending the clip creator now.
If I am insulting him, he should shut his "loud mouth" and take my violation like a man.
That Biting Elbows will be earning a lot of free media with this violent clip and that it will be going viral, I credit him for that.
When looking at the blockbuster hit Call of Duty Black Ops 2, let's not be wining about a violent music clip, right?

What About You?
How do you rate the video clip and what movies and games does it remind you of? I'd love to read your opinion in the comments below.
Follow & Share
More about games? Select our category Viral & Social Games, follow Igor Beuker on Twitter, grab our RSS Feed, join our Facebook movement or subscribe to our weekly e-mail newsletter.
About the Author
Igor Beuker was CMO at 3 listed companies, chairman at the IAB, jury member at Webby, AMMA and Esprix awards, founder of 3 digital agencies (sold to WPP) and global chief social officer at Mindshare. Now he is 'freejack' consultant and a sought after keynote speaker.