Top 5 Videos In Viral Friday: Ken Block's Gymkhana 7
Viral video marketing used to be an art, now it's a science. We curate the millions of videos that are uploaded every week. In our flagship format Viral Friday we show you the top 5 viral videos.

This week, we selected the following video top 5 for you… Enjoy and share.
1.  Hoonigan "Ken Block's Gymkhana 7"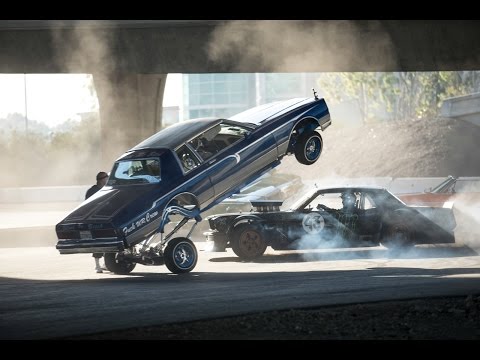 Rally car driver and viral video star Ken Block is back with a heavily modified Ford Mustang. Ken Block's insane, drift-tastic Gymkhana video series is a global viral hit with over 200 million views. In Gymkhana 7, presented by Hoonigan, Ford and Need For Speed: No Limits, Block hits the streets of Los Angeles in a customized, 845-horsepower 1965 Ford Mustang. The 12-minute film, directed by Ben Conrad, has garnered 20 million views and 500,000+ shares since November 17th on YouTube and Facebook.
Tweet this
2. Turkish Airlines "Drogba vs. Messi: #EpicFood"
Turkish Airlines' latest ad, directed by HSI's Joseph Kahn, sees Lionel Messi and Didier Drogba in a race to find the most delicious food on the planet. The humorous foodie shoot-out is the third and final in the series. Earlier videos clocked 108 million views ("Kobe vs Messi: Legends on Board") and 138 million views ("Kobe vs. Messi: The Selfie Shootout"). The third installment is the runner-up this week with 22.068.155 views and 125,000 social shares since last Friday on YouTube. Turkish Airlines seeks to engage viewers further this time with EpicFoodMap.com.
Tweet this
3. Purina "Kitten Therapy"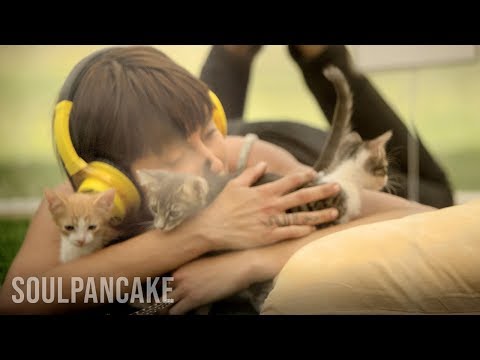 There are many ways to relieve stress, but Purina and Soul Pancake might have found one of the best ways to ease stress yet. Nestlé owned Purina Tidy Cats teamed up with actor Rainn Wilson's video company Soul Pancake for a live street stunt. Soul Pancake invited stressed-out people in Los Angeles into a glass room for "Kitten Therapy". "Kitten Therapy", viewed 4 million times to date, is aimed to go beyond the average cat video. The video has been highlighted in a tweet by What's Trending and also hit the 3rd spot on "Trending on YouTube".
Tweet this
4. Nokia "N1 Revealed"
Nokia has launched an Android Lollipop tablet this week, called the Nokia N1, in partnership with Taiwanese company Foxconn, with price tag $249. While the Finnish manufacturer is out of the phone game, it bounces back in the mobile devices arena with a tablet. The low pricing puts it in competition with the Nexus 7, Tesco's Hudl 2, Xiaomi's Mi Pad  and other cheap tablets. The video, entitled Nokia N1 revealed, has been shared 25,000 times on social media since Tuesday. Total views so far: 1.8 million.
Tweet this
5. Snapchat "Introducing Snapcash!"
Last but not least, Snapchat.  The social photo sharing company has launched Snapcash, a new product that ties up with payments start-up Square that lets Snapchat users transfer funds by sending them a chat message containing a dollar sign and an amount. The company released a musical-style commercial to break the news on November 17th. The advert with its catchy tune has gained 1.9 million views since Monday. With 9,000 thumbs-up and 12,000 thumbs-down the feature and/or video is received with mixed feelings.
Tweet this
Click To Tweet. Ready-made tweets for you
»Tweet this«: "This week's number one in ViralBlog's Viral Friday is Hoonigan with "Ken Block's Gymkhana 7″; viewed 20+ million times http://ctt.ec/ad8H4+"
»Tweet this«: "This week in Viral Friday: Hoonigan, Turkish Airlines, Purina, Nokia & Snapchat. Check out the Top 5 Videos: http://ctt.ec/V07e3+"
What About You?
Which video did you like most? We would love to hear your opinion and shares.
Take Viralblog.com everywhere you go
Have an iPhone, iPhone Touch or iPad?  Download the ViralBlog.com app for iOS
Samsung or other Android mobile phone/tablet?  Download the ViralBlog.com app for Android
Explore more on ViralBlog
Want to see more popular viral videos? Browse our category "Viral Friday" or get our weekly e-mail newsletter for updates and free bonus content.
Follow ViralBlog on Twitter, LinkedIn, Facebook, Google+, Feedly.
Join us on Twitter, LinkedIn, Facebook, Google+, RSS