Top 5 Videos In Viral Friday: Healthcare.gov
Viral video marketing used to be an art, now it's a science. We curate the millions of videos that are uploaded every week. In our flagship format Viral Friday we show you the top 5 viral videos.

This week, we selected the following top 5 videos for you… Enjoy and share.
1. Healthcare.gov: "Things Everybody Does But Doesn't Talk About"
This week's viral number one is for Healthcare.gov. To remind young Americans to sign up for healthcare.gov before the Sunday deadline, President Barack Obama decided to partner with Buzzfeed. In the goofy two-minute clip Obama and BuzzFeed's Andrew Ilnyckyj practice their funny faces in the mirror, pose with selfie sticks, miming jump shots, repeat words like "February" and "Wednesday" and try new words like YOLO. Result: 25 million views on YouTube and Facebook since yesterday. Total social shares: 388,633.
2. Android: "Friends Furever"
Google's latest Android advert is called "Friends Furever". The spot is a compilation of a series of six-second videos showing various animals playing and helping each other, and ends with the message: "Be together. Not the same.". The sound track in the video is Roger Miller's "Oo-De-Lally". The promotional video has been viewed 9.2 million times on YouTube since February 5th. Total social shares: 348,288.
3. Boston Dynamics: "Introducing Spot"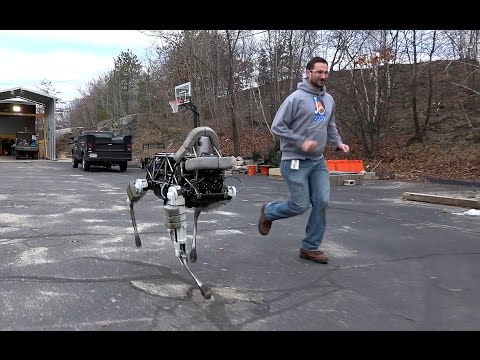 Boston Dynamics, a robotics company owned by Google, has developed a new vision-guided quadruped robot called "Spot". The latest robot dog is designed for indoor and outdoor operation and has a sensor head that enables it to navigate and negotiate through rough terrain. Weighing in around 160 lbs (73 kg), the agile four-legged animal-like robot can be used for search and rescue or scouting. The video has garnered 4.8 million views in just 5 days. Total social shares: 53,545.
4. Ford: "Speed Dating Prank"
Take a 2015 Mustang and a beautiful female professional stunt driver. Then, ask a bunch of unsuspecting men to meet her on a (wild) blind date. And you have an epic "speed dating" prank and a hilarious video by Ford, to promote its new 2015 Mustang. Was it love at first drive? You can be the judge of that. Total YouTube views: 5.1 million.
5. GoPro: "Owl Dance-Off"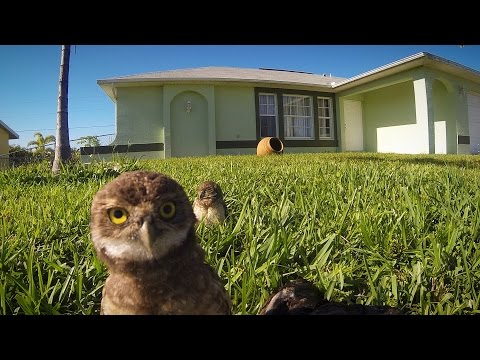 Last but not least: Owl Dance-off. Wildlife photographer Megan Lopez captured an impromptu dance off between a pair of burrowing owls on her GoPro camera, after she left it in her garden. The folks at GoPro remixed the footage together to the song "Back and Forth" by Aquadrop. Result: a bass-dropping owl dance-off scoring 3.1 million views on YouTube. Total social shares: 24,896.
What About You?
Which video did you like most? We would love to hear your opinion. Share it with us in the comments.
Take ViralBlog.com everywhere you go
Have an iPhone, iPhone Touch or iPad? Download the ViralBlog.com app for iOS
Samsung or other Android mobile phone/tablet? Download the ViralBlog.com app for Android
Explore more on ViralBlog
Want to see more popular viral videos? Browse our category "Viral Friday" or get our weekly e-mail newsletter for updates and free bonus content.
Follow ViralBlog on Twitter, LinkedIn, Facebook, Google+, Feedly.
Join us on Twitter, LinkedIn, Facebook, Google+, RSS