Viral Friday: Seductive Motion
Viral Friday is the weekly viral video chart of ViralBlog, showing the 5 most popular viral videos, commercials, games or user-generated videos, carefully selected and ranked by popularity, viral impact & spread.
This week's #1 position goes to some misunderstood moves in Seductive Motion. The #2 is a different point of view on the happy football player in Goal Celebrations FX. And a Bouns Edit of  Gymkhana Four closes this week's top 3 with some stunning bonus drifting and driving skills.
Do you want to see this week's list from 1 to 5? Go on then, and have a look! We'd like to hear your opinion about the virals. Have fun!
Get our ViralBlog asset: the Viral Friday Widget! By default the widget shows you the latest Viral Friday, but it'll also show you the seven most recent postings on ViralBlog.
Sponsored item
Viral Friday is powered by ViralTracker – the on-line video metrics company since 2004. Distribute and track your viral and social videos across millions blogs, social sites and 500+ video portals. Watch the demo, order your license or become a reseller.
1. Seductive Motion
BETC London launched a new video this week for Samsung's Smart TV brand. Shot in Buenos Aires, the viral film 'Seductive Motion' sees a stunning woman in her apartment using both motion control and voice control to activate her TV. But guys across the street think something else…so they rush over. The movie is yet another big success for the UK agency and the video got almost 4 million views in one week.
2. Goal Celebrations FX
With the European Football Championship around the corner everybody gets more and more excited. Well not everybody, right? But you may see a lot of advertising and most campaigns are not that spectacular. So its very refreshing to see videos like Goal Celebrations FX came up with, obviously not taking all the football mess around that seriously. Goal Celebrations FX is a YouTube video made by Surrender Monkeys and French agency Buzzman (responsible for the famous "Hunter shoots the Bear") which features football goal celebrations jazzed-up with special effects. Firing guns, fireballs, and, err, leeks and a Bichon Maltese all make it onto the field of play in this fantasy fun fest. The video has featured on Buzzfeed and raced to over 3,6 million views on YouTube since it was uploaded on 27th May.
3. DC Shoes: Gymkhana Four – Bonus Edit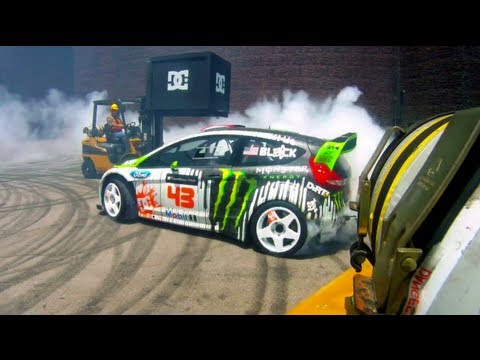 Last August DC Shoes, Ken Block and Ford came up with the fourth sequel of Gymkhana video which got 3,5 million views in 4 days and is currently at 18 million views. Just to remind you – this megamerciall was shot in the backlots of Universal Studios, California. Now it's June 2012 and it's back! No, it's not the fifth sequel but a bonus edit video of the fourth part that got almost 1,8 million views since 22nd of May. Well done DC Shoes, looking forward to see the next one!
4. Paintball Warfare – Epic Paintball Battle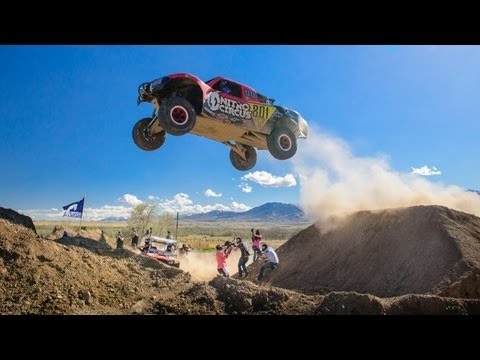 Devin "Supertramp", the maker of this video got inspired by the movie "Into The Wild" – a movie about a guy who leaves everything behind to pursue his dreams. So he launched his YouTube channel, wanting that people would go there to get the feeling that they are free, can do what they love, explore the world and so that they would be reminded that they can also live their dreams. Basically he finds a load of sponsors, does crazy stunts, makes short movies and posts them to his channel. This latest video got him 1,5 million views within four days, recommended to check the others – more than 334 thousand subscribers can't be wrong.
5. Prada presents "A Therapy"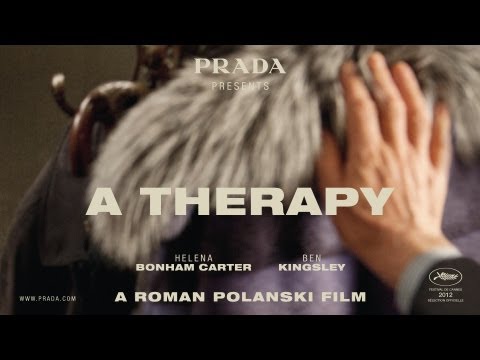 In this short short dramatic video directed by Roman Polanski a woman fully dressed in Prada visits her therapist to talk about her weird dreams. The video stars Helena Bonham Carter and Ben Kingsley. Prada on one hand pokes fun at wealth and excess and on the other hand glorifies it by the beauty of the costumes and set.  See it for yourself, so far it has more than 420,000 views since 22nd of May.