Dumb Ways To Die – PSA By Metro Trains
"Dumb ways to die" is a new public service announcement by Metro Trains, Melbourne, Australia. And even though PSA are mostly boring, this one is more than exceptional.
Metro Trains in cooperation with a local artist, Tangerine Kitty, and McCann Melbourne created a catchy tune and a great video with the cutest little death animations you'll probably ever see.
But this funny animation video delivers a really serious message on a dark subject, which is train related deaths. It's part of a campaign with a specific target audience –  people that really doesn't want to hear any kind of safety message. Ever.
"This campaign is designed to draw people to the safety message, rather than frighten them away. Especially in our younger segments. We want to create a lasting understanding that you shouldn't take risks around trains, that the prospect of death or serious injury is ever-present and that we as a community need to be aware of what constitutes both safe and dumb behavior."
Metro Trains' Marketing Manager Chloe Alsop told Australian media news site Mumbrella.
Dumb Ways to Die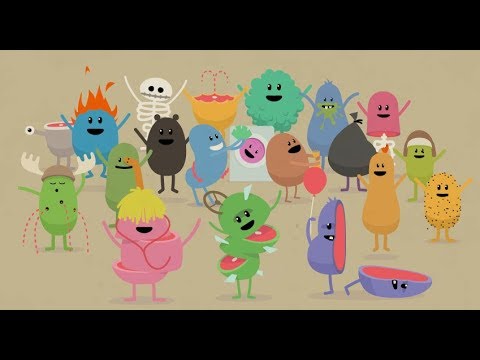 So don't do any of these OK? Especially the train ones.
The campaign has been launched by McCann Melbourne, will also appear in press, through a Nova radio promotion; through small and large space outdoor and throughout the Metro Trains network, with the lyrics to the song on the art work.
The on-line part of the campaign consist also of a tumblr page with cute gifs, a dumbwaystodie.com website with tips and the adorable video. The "Dumb Ways To Die" song by Tangerine Kitty can be bought on iTunes or downloaded on SoundCloud.
The video is a great success, it has more than 3,3 million views in just 4 days. PSA doesn't have to be boring (to death), well played Metro Trains & McCann Melbourne. Sometimes,  a little bit of humor is needed to spread a word about such a serious message. Metro Trains, you're doing it right!
To stay tuned, subscribe to our category Viral & Social Videos, follow Martin Michalik on Twitter or grab our RSS Feed to be the first to know.
Source: laughingsquid.com; mumbrella.com.au