Viral Video: Ever Been Invited To Your Own Funeral?
Not for profit organization IBSR / BIVV has created a viral video called Go For Zero. The campaign is about reducing deadly traffic accidents caused by speeding.
Even "slight" speeding kills and injures hundreds of people every year. And we tend to ignore the many lives of people close to us that are devastated as well.
Have you ever been invited to your own funeral? Watch the viral film here.
Go For Zero Video is a Viral Hit In Just 2 Days
To slow down their loved ones before it is too late, people in this film set up an unusual wake-up call. They invited their speeding friend or family member to their own funeral. The emotional reality check was caught on (hidden) camera.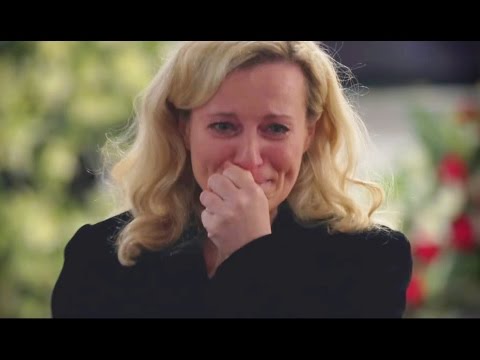 The film created over 1.2 million views in two days. Great results, knowing that Belgium is a tiny market with just 11 million inhabitants.
Belgian agency 20something created the campaign for client IBSR / BIVV.
In the campaign 'a warn your friends' mechanism was included to spread the message in an organic way.
My Opinion
We were tipped about this campaign I had had to watch the film twice before I really understood the message.
When I had seen the campaign website (in Dutch and French only), I got the whole message right away.
I think it's a bold move by not for profit IBSR / BIVV. They are certainly earning attention and social buzz on this topic. In this case the video is used as a conversation starter.
Similar conversation starters about friends drinking too much alcohol during their night out, was this clever KnowTheSigns campaign by premium beer brand Heineken.
What About You?
How do you rate the Go For Zero campaign? We all get smarter from peer discussions, so share your opinion.
Follow & Share
Want more stories on breaking with the status quo? Browse our category Viral & Social Video, join us on Twitter, LinkedIn, Facebook, GOOGLE+, RSS or get our weekly e-mail newsletter for updates and free bonus content.
About the Author
Igor Beuker is an acclaimed trendwatcher & pro speaker, serial entrepreneur, marketing consultant and board member at several disruptive media, technology and entertainment firms. Book Igor as keynote speaker, follow Igor on Twitter or contact him via LinkedIn.