Web Still Crazy For Call Me Maybe Phenomenon
What do Randi Zuckerberg, President Barack Obama, Tay Zonday, Justin Bieber, Star Wars, Abercrombie & Fitch, Ben Howard and Sesame Street have in common?
The answer … they all are hooked to the highly infectious tune and 2012 summer hit "Call Me Maybe" by Canadian singer-songwriter Carly Rae Jepsen, currently ranked number one on the Billboard Hot 100.
It's the perfect pop song that won't die, not on the radio, TV or internet. As many times as people think the craze is over, it just pops up again. In the four short months after being published in early March on VEVO, 'Call Me Maybe' has collected over 410 million (true reach) views and 800,000 comments from over 120 videos, including copies, spoofs, and mashups according to Visible Measures on its blog June 25th. The original video has racked up over 175 million views to date.
Social video views "Call Me Maybe" vs "Baby" 4 months after release
"Call Me Maybe" from Carly Rae's first EP album Curiosity was released in Canada in September last year. On December 30th (2011), the song gained international exposure after being tweeted by fellow Canadian pop star Justin Bieber, and retweeted over 15,000 times. The  Twitter endorsement came after Justin Bieber was in his native Stratford, Ontario for the holidays and one song in particular on the radio that night caught his ear: Carly Rae Jepsen's dance-pop tune about hoping for a call back from a crush.
From that moment onwards the endorsement helped Carly Rae Jepsen to gain worldwide stardom and spread the song around the world. Since its release, "Call Me Maybe" has attained commercial success worldwide (selling 3.2 million singles), reaching number one in the music and digital charts in over 20 countries including Australia, the United States, Finland, Ireland, Canada, New Zealand, and the United Kingdom, while peaking inside the top three in Austria, Belgium, Germany, Italy, Netherlands, Norway and Sweden.
Lip dubs, tv shows, mashups, covers and parodies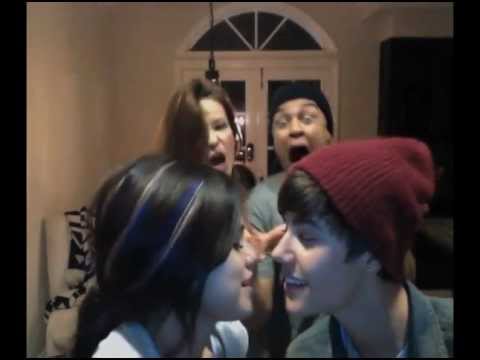 Two months after the Twitter endorsement it was again youth idol Justin Bieber who promoted the song, this time via a lib dub video on YouTube uploaded on February 18th 2012, together with fellow celebrities Selena Gomez and Ashley Tisdale, that became the format for many other lip dub versions of "Call Me Maybe". Justin's lip dub video of the catchy tune currently has an impressive 46.5 million views.
The official music video (written and directed by Ben Knechtel) for the song was uploaded to the singer's YouTube VEVOchannel on March 1st, 2012 and features the brunette vying for the attention of a cute neighbour busy with a sexy car wash, only to discover something totally shocking in the end.
The release of the video managed to get some news coverage in March by entertainment blogs like Gawker, AOL, Vulture and traditional news media like The New York Times whom focused purely on Justin Bieber's involvement in "Call Me Maybe's" success.
Carly Rae's appearance in The Ellen DeGeneres Show and covers by Megan Nicole (with 1 million YouTube subscribers) on March 23rd and Cimorelli (sim-or-ELL-ee), a singing group popularized on YouTube (with over 800,000 subscriptions), on March 24th was the start of a chain reaction of  various "Call Me Maybe" versions that fuelled many other popular viral formats (lip dubs,  mashups, covers and parodies) .

In April 2012 Katy Perry uploaded a lip-sync video featuring several of her friends to YouTube, followed by James Franco on Who Say a day later. Other notable videos and parodies: Aussie's blokes version, Manly? Maybe, Hunger Games and Wassabi.

In May 2012 Ben Howard performed the song live at BBC Radio 1 and furthermore covers, lip dubs by E!'s Fashion Police, Call Me Maybe VEVO fan version, Barely Political, Filipino A-List, MattyBRaps & Cimorelli, Fun covers Call Me Maybe, Romney vs Barack in The Tonight Show, Harvard Baseball Team and many other universities sports teams.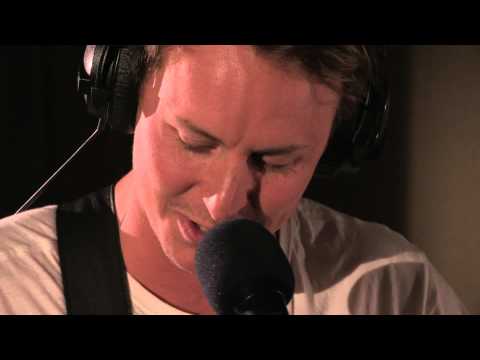 Ben Howard performing Call Me Maybe on BBC 1

In June 2012: Barack Obama, Tay Zonday, Miami Dolphins Cheerleaders, Jimmy Falon, Abercrombie & Fitch, Pet Parody, Miss USA Contestants & Donald Trump, U.S. Marines, Call Me Maybe Disco version, Call Me Maybe Dirty version, Overly Attached Girlfriend version.
The Miami Dolphins Cheerleaders' version became a smash hit with 10 million views

In July 2012: "Share it maybe" by Sesame Street, "Fund me maybe" by Randi Zuckerberg, Star Wars mashup, 2012 USA Olympic Swimming Team, Gotye vs Carly Rae Jespen, Crystal Palace, Hollywood Heights, Phelps Lochte Music Parody, Xavier's Chris Mack And Family, Call Me Maybe Spoofed by U.S. Marine's, Farm it Maybe, Call Me Batman, Call Me Maybe/Payphone mashup
Michael Phelps and Ryan Lochte's rivalry parodied in "Call Me Maybe" spoof
In August 2012: Call Me Maybe Chatroulette version, Call Me Maybe Hebrew Parody, Elmo, Grover & Greg James sing Call Me Maybe, Miss World Group Call Me Maybe
Call Me Maybe Chatroulette version
More "Call Me Maybe" versions can be found in the following playlist.
Meme with snowclone captions
The chorus of the song also spawned a number of image macros featuring altered captions of the lyrics.
Business cards & testing pick up line
In addition to the image macros, the chorus lyrics also found its way into greeting messages on business cards. The very first sighting of a "Call Me Maybe"-themed business card was submitted by Gawker reader Sarah and published on May 21st, which got further virally spread via Twitter and Pinterest.
The "Call Me Maybe" business card story was later syndicated through its affiliate women's interest blog Jezebel, drawing further contributions from readers.
And yes, even web shows trying the lyrics out in real life with quite some success.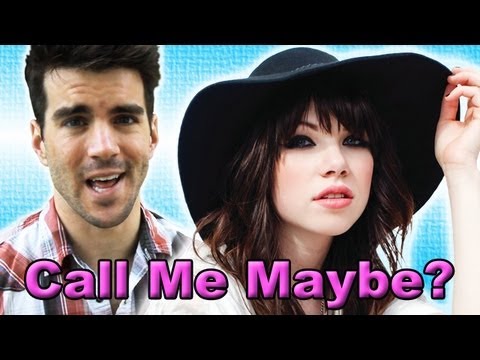 And you know what the funny thing is, Carly Rae Jepsen would never give a guy her number …
Source: Rolling Stone, Know your meme
---
About the author
Paul van Veenendaal (34) is an all-round marketing professional from the Netherlands with 12+ years of online experience and co-founder of ViralBlog. Currently Paul is working at Starcom Amsterdam as Social Media & Communnity Consultant for Honda, Samsung, GSK, Redbull, Heineken and Nintendo.
You can connect with Paul via Twitter, LinkedIn, Hyves, Facebook, Weibo, Pinterest, Del.icio.us or send him an email at [email protected].