Social TV: Hawaii Five-0 Viewers Can Choose TV Ending
Social TV: For the first time in TV history, CBS allows Hawaii Five-0 viewers to choose the ending of the TV episode in real-time.
Hawaii Five-0 Social TV: The Background
On 14 January 2013, the episode finds the Five-0 team investigating the murder of a professor, a crime with three suspects: the professor's boss, his teaching assistant and a student the professor busted for cheating.
After each suspect's motives are revealed, viewers can go to CBS.com and Twitter to choose who they believe the culprit to be.
The votes will next be tallied immediately and the most popular ending will be broadcasted.
"I've always felt the most fun aspect of watching a mystery is trying to figure out whodunit," executive producer Peter Lenkov said in a statement.
"Now the Hawaii Five-0 viewers will actually get the chance to tell us who they think committed the crime and we will listen. I love that our dedicated and attentive fans will actually play a part in resolving our story."
Separate voting will occur for the East/Central and Pacific time zone broadcasts. All three endings will also be available on CBS.com after the broadcasts.
Hawaii Five-0 airs Mondays at 10/9c on CBS. Follow Hawaii Five-0 on Twitter.
CBS & Social TV 2.0
Inspired by the documentary "We Live In Public", and working in global marketing for over 20 years, I have developed a very clear opinion on social TV.
To get the full inspiration, buy the DVD We Live in Public.
To get fired up, watch the visionary entrepreneur Josh Harris in the We Live In Public trailer here: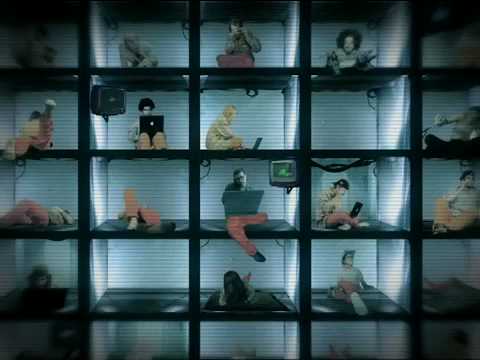 When it comes to Social TV, we have seen nothing yet. Yes sure, few broadcasters have tried to create some extra buzz at the coffee machine, by adding some social media channels around their TV shows.
But let's get serious for a moment: Do we really call this social scripting or social storytelling? If you even dare to call that social TV?
Hopefully you agree that so far, we have only seen very linear or Social TV 1.0 ideas. How truly social was social TV until today really?
I have done several stories, POVs and whitepapers on Social TV, so sure I have an opinion on the topic.
Addressable TV & The Re-evolution of the Medium Television
I am still doing a lot of keynote speeches about the re-evolution of the medium television and addressable TV.
An example you can find here on SlideShare:
Yes I am so inspired about Social TV, that I am currently even writing a book about the future of the medium television. And oh hell, time is not on my side. I need to get up very early in the morning to get it ever done.
My Opinion?
I believe that in this post-digital revolution era, brands, broadcasters and publishers should re-engineer themselves to change the rules in the marketplace.
I am convinced that in this era, only disruptive and non-linear thinking will enable them to break through the conventions and will get them the growth they all need so badly.
But to claim this success, we must first experience a mental revolution.
As broadcaster, that is exactly what CBS is showing here: A mental revolution. Having a clear and bold vision, non-linear thinking skills, and the guts to do it!
CBS, I salute you for that. You can now claim Social TV 2.0
I hope this CBS approach will inspire many other broadcasters to embrace the next steps of Social TV.

What About You?
How do you like the CBS approach with Hawaii Five-0? What do you expect from Social TV in 2013 or beyond? I'd love to read your opinion in the comments below.
Follow & Share
Up for more? Select our category Social TV or subscribe to our weekly e-mail newsletter. Follow Igor Beuker on Twitter, grab our RSS Feed or join our Facebook movement.
About the Author
Igor Beuker was CMO at 3 listed companies, chairman at the IAB, jury member at Webby, AMMA and Esprix awards, founder of 3 digital agencies (sold to WPP) and global chief social officer at Mindshare. Now he is 'freejack' consultant and still a sought after keynote speaker.
Related Stories
Why Discovery's Shark Week Campaign Is Wow?
How Social TV Fuels American Horror Story?
Addressable TV: Re-evolution Of The Medium Television.
Happily Married: TV And Social Media.