Top 5 Viral Videos In Viral Friday: Damien Walters' Human Loop
Viral video marketing used to be an art, now it's a science. We curate the millions of videos that are uploaded every week. In our flagship format Viral Friday we show you the top 5 viral videos. Enjoy and please share.
This week, we selected the following top 5 for you:
1. Pepsi Max: Human Loop The Loop With Damien Walters
Pepsi Max came up with two great videos over the last days and it was difficult to choose. So the first one with over 5.1 million views in a week, a stunt by Damien Walters, a free runner who's going to answer a question: Could one man can run a loop the loop? And followed by Test Drive 2 with Jeff Gordon and over 2.8 million views in a day!
2. Trojan Mailing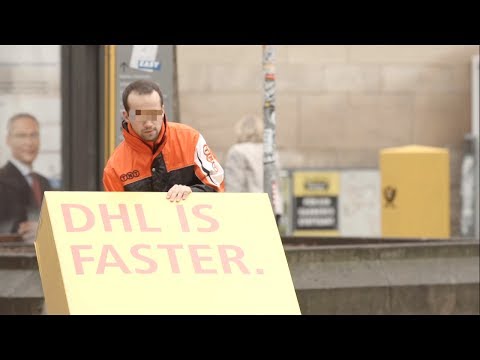 Number two this week is a bit of ad porn by DHL, who let their direct competitors such as UPS, TNT and DPD advertise for DHL. Trolling level 1.000.000, with over 4.5 milliom views in a week
3. Three – #SingItKitty
A recipe for a successful viral video? Of course it needs a cat, good song and a child. Add something funny, publish it, add some support and…here it is, 3.5 million views in a week. Well done, Three. Oh, and of course, you can create your very own music video with a kitty!
4. Thank You, Mom – Tough Love – Sochi 2014 Paralympic Winter Games
Another inspirational video from P&G with a lot of  beautiful gestures and over 2.3 million views in a week, dedicated to moms.
5. Nike Magista: Football Will Never Be The Same
Two days ago Nike "unveiled" the new football shoe, Magista. Well, there's not that much to see yet, but the video got already over 900.000 views. More to come in a few days!
What About You?
What was the video that made you wet your panty? We would love to see your opinion and shares.
Follow & Share
More viral videos? Browse all Viral Fridays, join us on Twitter, LinkedIn, Facebook, Pinterest, RSS and get our weekly E-mail Newsletter for updates and free bonus content.
viral