Top 5 Viral Videos In Viral Friday: NIKE – The Last Game
Viral video marketing used to be an art, now it's a science. We curate the millions of videos that are uploaded every week. In our flagship format Viral Friday we show you the top 5 viral videos.
This week, we selected the following video top 5 for you… Enjoy and share.
Viral Video #1. Nike Football: The Last Game
This week, be ready that none of the selected virals will go below 10M views! First things first, here goes the ultimate winner of the week, NIKE: The Last Game with over 34.5 million views since this Monday! Awesome? No question about that. Want to know more? Go ahead and have a look at this recent post at ViralBlog.
2. Volkswagen – Eyes On The Road
On a second place in our viral chart is Volkswagen's cinema stunt with over 17 million views in a week. A brilliant way to communicate the dangers of using phone while driving.
3. Adidas: House Match
Beckham, Zidane, Bale and Lucas Moura turning Beckingham's palace into a football pitch in Adidas' video with 14 million views in a week.
4. All by myself
What would you do while stuck overnight in an empty airport? Well, here's a hint from Richard Dunn, who spent a night at McCarran's airport in Las Vegas and shoot this awesome video that got over 12.6 million views since last Sunday.
5. Dear Kitten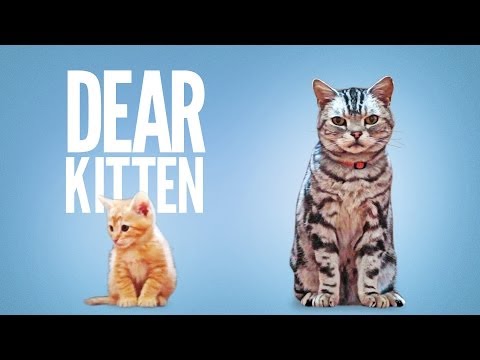 BuzzFeed and Friskies come with a proof, that cats are still ruling the internet, in this uber-cute videom, which got more than 10.3 million views in a week.
What About You?
Which video did you like most? We would love to see your opinion and shares.
Follow & Share
Want more stories on breaking with the status quo? Browse our category Viral & Social Video, join us on Twitter, LinkedIn, Facebook, GOOGLE+, RSS or get our weekly e-mail newsletter for updates and free bonus content.